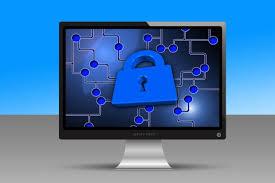 These days, cybersecurity breaches are such a prevalent issue that even some of the biggest companies in the world have suffered online attacks. With this in mind, homeowners are more focused than ever on protecting the information stored on their home PC. Here are 5 of the best and easiest ways to boost the security of your home computer:
1. Change Passwords Often
Everyone knows you need a password that's harder to guess than your birthday, but even the safest passwords aren't foolproof. This is why it's important to change your passwords regularly just like careful homeowners change their locks. If a hacker does get a hold of your passwords, changing them frequently means they won't have easy access to all of your data for long.
2. Run Anti-virus Software
Another effective computer security measure you can take is to download and run a reliable anti-virus program. Anti-virus programs stay active 24/7 and block incoming threats, and some of them will even inform you when a threat is neutralized and what website it came from. Many of these programs have stripped-down free versions that'll still get the job done, although it's never a bad idea to pay for an upgrade and get additional security features.
3. Keep Your OS Updated
Keeping your OS (operating system) up-to-date is another simple way to keep your computer secure. The older an OS version is, the greater the chance that hackers have found ways to exploit it, so it's best to update your OS as soon as a patch is released. Many patches even exist for the purpose of fixing newly-discovered vulnerabilities.
4. Back Up Your Data
In the event that your computer does get compromised, you want to have the option of wiping all your data so there's nothing for hackers to steal. If you back your data up often, you can do a total wipe without losing anything for good. There are various ways to perform a backup, including copying all your data to an external hard drive or using cloud storage.
5. Give Personal Info Out Sparingly
One of the most serious mistakes a computer user can make is giving out their personal information to the wrong sources. Even if a website looks legitimate, there's always a chance that it's a scam designed to steal your identity. To keep your computer and your identity safe, never give personal info to a site or program that you don't immediately recognize.
This is by no means a comprehensive list, but following these five safety practices will give you a better chance of avoiding cyberattacks. As a general rule, you should always err on the side of caution. Never click on links you don't recognize, never download unknown programs and be stingy when it comes to giving out personal information.

Tom James,