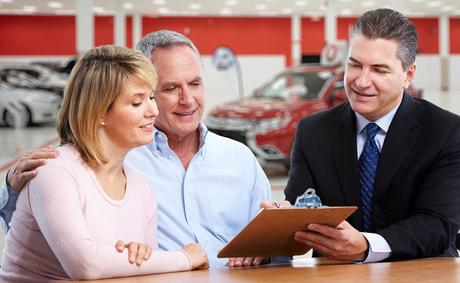 Sometimes, you have a small window of opportunity to purchase a new car. Don't let limited time lead you to a mistake. Rushing in any loan agreements could prove regrettable. You always want the best deal at the best rate. To end up happy with your arrangement, keep the five things in mind when financing an auto loan.
Find Out the Average Loan APR
The annual percentage rate (APR) refers to the interest you will pay on the auto loan over the course of one year. Persons with excellent credit can find a low APR while others with weaker credit may pay more. You should find out your credit score before looking for a loan. Then, determine what the average APR for someone with your credit score is. This way, you are on course for finding an appropriate interest rate. Why overpay when not required?
Look into Pre-Approvals
Credit unions and other financial institutions may pre-approve you for an auto loan. They could send out unsolicited correspondence, or you could inquire about consideration for a pre-approval. A pre-approval isn't the same as an actual approval, but being pre-approved allows you to focus on banks most likely to greenlight a loan.
Make a Large Down Payment
A down payment refers to cash paid upfront towards the purchase of a vehicle. The remaining balance becomes finances via an auto loan. The higher the down payment, the smaller the loan becomes. Borrowing less money means paying less interest. Plus, a smaller loan amount becomes quicker to pay off.
Check All Terms and Fees
The interest rates are the only expenses associated with specific auto loans. Other fees may apply. A costly processing fee could drive up overall expenses. Early payment penalties might be in effect. Don't make the mistake of signing onto alone without understanding all the costs. Make sure you know what you'll eventually be paying. This way, you could end up paying less.
Never Overlook the Chance to Refinance
Just because you accepted a specific loan does not mean you are locked in the obligation forever. If you qualify for a suitable refinancing arrangement, maybe switching over to a different loan is the best plan. Procuring better terms and lower interest rates generally has mostly upsides. A loan should be for the borrower's benefit and not exclusively for the financing company.
Great auto loan deals are out there. When you know what to look for, you may find the best ones.

Tom James,