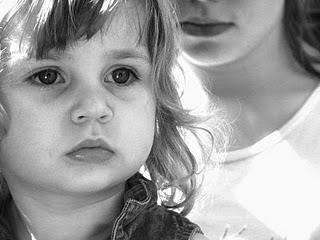 I have definitely said two of these things recently. Oops! Here are some great tips on what you should NOT say to your kids: I have unfortunately said #1 and #2. The second one I say to my four-year-old who still sometimes refused to use the bathroom. It drives me crazy. I don't say it mean, but I guess I am shaming him and it doesn't even work! I think I need a new plan! I thought you would enjoy these tips and helpful reminders!
This article is from Empowering Parents:

1. "Because I said so!" Just ask yourself the following: How does saying this build your relationship? Having a relationship means being real — and being relational. I think it's important to be mature as parents and walk through issues with our kids – we'll only earn trust and create safety for them by doing it. You have nothing to lose.
2. "Act your age!" or "You're 10 years old, so act like it!" Consider this: don't you think if kids could act their age, they would? They are clueless on how they ought to be acting, so it's our job to not only tell them, but to show them, and to be a role model that inspires them. They will learn from us and by what we have to offer to help them through life.
3. "Shame on you!" This is a personal pet peeve. Creating shame for a child is devastating. It will block safety and trust. They have got to know that no matter what they do that you love them and are there for them. They need a space where they can be open with us, and share. Shaming is condemning, and it's extremely unhealthy on so many levels.
4. "Shut up!" There are a million different words in our English vocabulary that we can use to get this point across. 'Nough said.
5. "You should know better!" I get how this one might seem confusing, because a lot of times kids might in fact know better. But again, ask yourself, "How will this build our relationship?" We know that they are going to do things that they know they shouldn't. But they don't always really know the reason not to do it. We know why it's not good for them, but they don't. So instead of saying the obvious, why not take it as an opportunity to ask them why they did it, and share with them why it wasn't the best choice. Again, it's all about being relational: relating to and with our kids.