5 Things you Might not have thought about doing on a Stag Do
So you're getting married? First off, let me say congratulations. Congratulations because going to be a husband but also because you're now going to have the best night of your life… Yes, I'm talking about your stag party! Are you excited yet?
Well for something so big and important it can sometimes feel like there isn't exactly much to do for a stag party other than possibly visit a new city or country and then take part in an activity like paintball or go-karting before hitting the bars and clubs. Don't get me wrong, paintball and go-karting are great fun, but there's definitely some out there that will want to break away from the norm. If you fall into that category, here's just 5 things out there that can help you do exactly that…
Zombie Boot Camp:

Sounds great already doesn't it? How couldn't it… any fan of Resident Evil, Shaun of the Dead or the un-dead in general – this is for you! Sort of like paintball but around a million times better, this places you and your friends on the same team against a horde of 'the infected' – with pistols, rifles and explosives at your disposal with survival becoming the only goal!
Bobsleighing: Feel the rhythm, feel the rhyme… I don't think a single person has watched Cool Runnings and not wanted to try out bobsleighing for themselves. Well in countries like Riga (a pretty different experience in itself) you can finally do it! Just resist from getting into a bar brawl on your stag night like the Jamaicans and the Swiss did in the film.
Parkour : Now we're getting really extreme with an urban 'sport' championed by the French. Known to many as free-running where you wear baggy clothes and leap between buildings, lampposts or anything that is in the surrounding environment, I'm not just telling you to head out into the city center and start leaping about until you get collared police or end up in hospital. But instead make your way to one of the many centres that now offer Parkour training in a safe, fun and controlled environment.

Surfing : 

The term 'stag do' brings with it connotations of 'lad culture' and images of guys shouting their way down the high street, but if you're the complete opposite of that, then you'll be jumping at the chance of going surfing. For all the dudes out there, heading down to the south cost (try Brighton or Newquay) and hoping on a board will be the perfect experience.

Beer-Biking :

Okay, I couldn't leave alcohol completely out of the equation and while this is one that is relatively high in popularity there are many guys out there that still don't know about it. Huge especially in Amsterdam, this gets the drinks flowing while you are actually doing something cultural – touring the city while all pedalling along on this mobile bar. Why not work the beer belly off while you're drinking it?
So there you have it, 5 things to do on a non-generic stag party… what more could you want?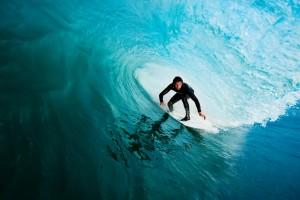 Written by Richard Paul for The Stag Company – the experts that offer all of the above for a different kind of stag party.