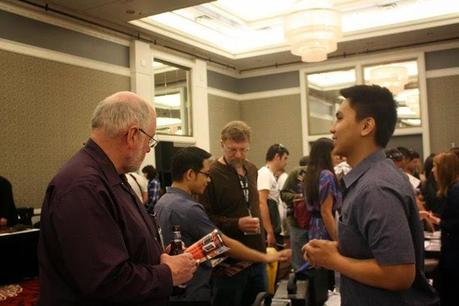 Encouraging phrase: "Even though your steps are tiny, you are always ahead of all the others who does not do them"
Summarized them on 5 aspects:
1. SEO/SEM Optimization - Investing or seeding on Search Engine Optimization and Search Engine Marketing through blogs is one of the most effective way of enhancing your online marketability. If you want to develop your online presence, do not wait later for your success to happen, be featured now!
*Includes: Brand awareness - Where learning about your product or service starts.
2. Increase Credibility and Reliability - Developing the aspect of these 2 factors are very essential for online information. When blogs write about your products and/or services, of course they add value to it making it more valid and real (especially when someone has written about trying or experiencing it).
*Includes: Building Reputation - Often or philosophical, stronger positive reputation is proportion to generally great performance.
3. Wider Market Reach - When blogs write about your product/service, immediately you already have tapped a new, different and more market at the same time. It is like hitting 3 birds with one stone. You will get the attention of the blog's subscriber, meaning fresh and more leads for you.
* Includes: Spreading your content - The more people knows what you provide, then the more people are more likely to share it.
4. More Links - The more links from other websites such as blogs going towards your own information, the more people gets to visit and know your product/service. And automatically, the more visitors or people who knows your product or service, the more chance you get your product/service (brand) be engaged.
* Includes: Better website performance (if applicable) or more guided links and information optimization.
5. Connecting Keywords - When a blog writes about your product or service, it creates new set of key words to link in to your brand - Making the scope of your keyword coverage larger and better.