One
Breakfast in Town House at The Kensington
Guests will be invited to start their day of Irish celebrations with a full Irish breakfast accompanied by a healthy green juice shot called 'Juice Blas' meaning 'beauty through taste' in Irish.
Two
Complimentary Irish tasters at 108 Brasserie
To mark this special day, 108 Brasserie will be offering complimentary tasters of delicious Irish-inspired food and drink, including the signature Guinness bread which will be available from 8am to 3pm and an authentic Irish coffee which will be available from 1:30pm to 3:30pm.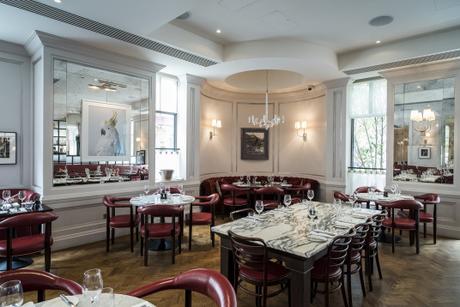 Three
Irish Dinner
Try The Bloomsbury Club Bar's authentic Irish menu including Baked West Coast Oysters and Murphy's Blissful Butterscotch Ice Cream, or treat yourself to 108 Brasserie's special dish including bacon loin, cabbage and parsley sauce for £16.
Four
Irish-inspired cocktails
St Patrick's Day will see The Bloomsbury Club Bar collaborate with The Dingle Whiskey Distillery where they will showcase an array of Irish inspired cocktails created with Dingle Original Gin, Dingle Distillery Vodka and the newly launched Dingle Distillery Single Malt Whiskey. The Dingle Single Malt Whiskey will be exclusively available at The Bloomsbury Club Bar in the UK and will be the first to emerge from Ireland's first purpose built distillery to open in over 150 years. If you're around Marylebone, try The Dingle Sour cocktail, consisting of Dingle Gin, sugar syrup, plum bitter and egg white, exclusively available on Friday 17th March.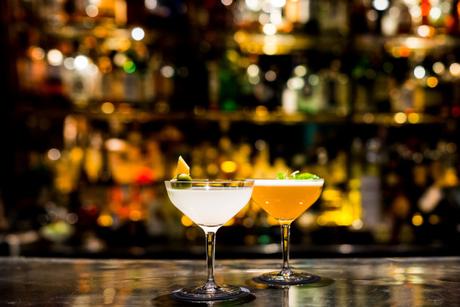 Five
Irish dance and music
The Bloomsbury Club Bar will be providing the perfect evening of Irish entertainment with live Irish music from 8pm to 11pm and a rumoured Irish river dance flash mob performance ensured to provide guests with an immersive Irish experience.