With Valentine's Day quickly approaching, there are tons of ways to express your love for your partner. Here are 5 things to do for Valentine's Day.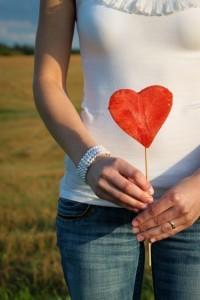 1. Skip dinner at an overcrowded, busy restaurant and make a meal at home for your partner. While surprises are always a nice treat, preparing dinner with your sweetie can make your Valentine's Day even more special and romantic. There are many appetising recipes that are full of ingredients made for seduction. The food shouldn't be the only integral part of your Valentine's Day dining experience. Decorate your home as if you were hosting a dinner party or holiday meal— bring out the fine China, silver, and table cloth. Also, dress as if you and your significant other are going out for the evening, not just having a meal at home.
2. Surprise your sweetheart at work with candy or a floral bouquet. What woman (or man) doesn't love receiving flowers or candy for birthdays or other special occasions? This is a simple, yet meaningful gesture that is sure to bring a smile to your partner's face and make him or her the envy of the office. Ordering a Valentine's Day treat is easy, and retailers, such as Marks & Spencer, offer a variety of flowers and gifts.
3. Make a "love coupon book". Remember those chore coupons you gave your mom for Mother's Day? Well, you can use the same concept and create your own romantic coupon book for your partner. Coupons could include anything from a dinner date at your partner's favorite restaurant or, if you have children, a day where you take the kids while your loved one spends some quality time alone.
4. Rent a hotel room. Book a romantic suite at an upscale hotel for an evening of relaxation, bonding, and, of course, lovemaking. If you have the funds, and the time, take a brief getaway to an exotic location or charming retreat. Even if you stay in town or travel a distance, an overnight stay in a different place is sure to spice up your Valentine's Day. As an extra bonus, arrange to have romantic goodies, such as flowers and sensual bath products, waiting for your arrival.
5. Do something new. Valentine's Day can seem a bit trite when you do the same thing each year, so try something different and adventurous. Surprise your partner with an activity that you two have never experienced before. Take a cooking or art class together, visit a new city for the day, or go play laser tag. If you want to up the ante, try something gutsy like skydiving or rock climbing. If your significant other has a unique hobby or interest, spend the day doing what he or she enjoys, even if it means attending a comic book convention. Partaking in a new activity is not only a distinct and spontaneous way to celebrate V Day, it can also put the fire back in a relationship that's in a rut, bring you and your partner closer, or seal the bond of a new relationship.
This a sponsored post