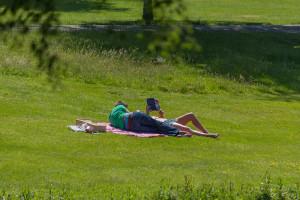 5 Things To Do During The Last Sunny Days
The summer is slowly but surely fading away, and all we are left with in the world are a few more sunny days we can take advantage of. If you are like me, and the millions of people around the globe, you probably don't get to choose your vacation time. For those of us who have to 'rest' during the last sunny days, instead during the heat of the summer, this guide is for you.
1. Going To The Beach
The one, maybe most important thing you can do with the last shred of warmth that is left in the atmosphere, is to have a nice beach outing with the family. There is always something interesting to do at the beach, even if the water is too cold for swimming. Building sand castles, playing volleyball, or just kicking it back and enjoying the Sun's ever so distant rays. Even though the ice-creme vendors have long since found a new means of income, you can still get some ice-creme, snacks and sun-block at you nearest convenience store.
2. Camping
Not many people appreciate nature and all the tranquil beauty nature has to offer. Summer, warmth and sun-rays are not just beach accessories people use to take advantage of the ocean. Nature hiking is much more physically, and mentally, challenging than simply going to the beach. The truth is that less and less people find nature camping enjoyable, but they should, because it is truly a fascinating experience! Just remember to come prepared; camping gear, protection, compass – the works! Beware of feral beasts and always have a cellphone handy, just in case!
3. Paragliding
If you are a fan of the Extreme, then paragliding is just what you are looking for! Free falling at a speed higher than a speeding train can sure make a lot of your internal stress go away. In fact, studies have shown that people who practice this sport are a lot less likely to develop personality disorders and stress related illnesses. Of course always remember to listen to your instructor and do everything he says, just like he said it! It is not advisable to bring your family along for the ride – this is a one/two people job at most.
4. Family Vacation
The fast that you are not enjoying the sunlight directly should not detour you from thinking of original ways to inspire your family into having a good time! Pick any random destination that you think will be enjoyable for your family, and even if your wallet is creaky and generally lacking currency, a trip to a museum or a monastery is just what will make your vacation complete. Indeed, you can even go to an reenactment of some sort, get the kids involved in some history. Go-karting is always an option, as well as playing laser-tag.
5. Barbecue
Ah yes, having a good old fashioned family BBQ in the backyard is what sunny days are all about! Slam a couple of juicy steak on that coal and see how every Tom, Dick and Harry in your neighborhood is going to see what is happening. Invite your friends, send away your enemies. The kids are having fun, and so is your spouse. Just take it easy with the alcoholic beverages and everything will be just right.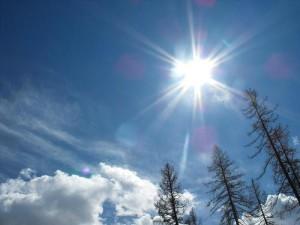 5 Things To Do During The Last Sunny Days
Author Bio: Emma is blogger passionate on different topics. Her job as a manager at http://www.tenancyclean.co.uk/end-of-tenancy-cleaning-w2-bayswater/ helps her to be informed.