There is more to do than you think at The London O2!
When you think of London's O2 you may first think of the main arena and then stop. If you go back far enough then you may even think of the fated millennium dome. On a recent visit to the London O2  to see Micky Flanagan I discovered much more than a big concert venue that plays the biggest of names. In fact the arena is just one of many things to do at London's O2. Here are 5 things to do at the London O2 away from the main arena. 1. The best way to arrive at London's O2 is by boat – forget the Jubilee line! I took an evening cruise from Embankment pier (have a drink in Gordon's wine bar first) on the Thames Clipper service. The journey took around forty minutes. At night London looks beautiful – you pass many famous landmarks with the advantage of not having the tourist commentary as on many of the other boats. Thames clipper is a commuter service so avoids this. There's a bar on board where you can have beer or a glass or wine. Relax and let your evening start here.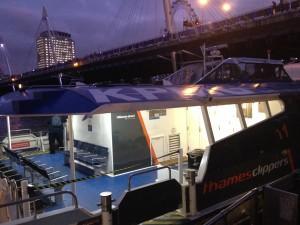 2. Go to the British Music Experience (BME). Explore all eras of British music in an all encompassing audio and visual experience. You can play instruments with your favorite artists and record your efforts to take home on their impressive smart ticket system. There are several dance booths too where you can dance with your musical heroes. Many of the exhibits contain the original costumes worn by the artists themselves. A tip would be to visit the BME early evening when it's quiet leaving yourself just a couple of hours before closing – you will have plenty of opportunity to play and record this way.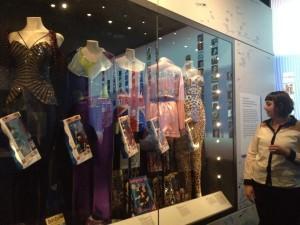 3. Gaucho Steak House: There are many places to eat in the complex from luxury to family orientated. The bar at this Gaucho is excellent and intimate (dark and dimly lit). This is the perfect place for a sophisticated glass of red wine. They also serve the best steaks I have ever tasted in London. If you have time before your event then go. 4. See a concert at IndigoO2. This is a smaller music venue in the London O2 complex. I would recommend the downstairs standing area where you can literally nearly touch the stage.  I recently attended the Magic FM's Sparkle Gala here – amazing. 5. Building six: On my visit to the London O2 I was shown around the impressive building six. Basically it's a venue for hire that can be made into anything you want it to be. Building six is on three floors with the upper floor being a VIP area with comfortable saloon seats and a unique walkway that overlooks the stage. The venue has a direct exit to North Greenwich station and the Thames Clipper pier.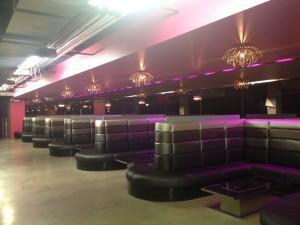 VIP area of Building 6 at London's O2
If these are not enough for you can walk on ropes on the roof of the O2 (I've only ever seen this on Ant and Dec) and you'll have amazing views over the whole of London. Just have a look at up at the London O2 for more details. Soon you will be able to visit Brooklyn Bowl. A bowling alley and music venue rolled into one. I was told that the vision is to have live entertainment streamed into Brooklyn Bowl from the main arena – how fantastic would that be. There is only one other Brooklyn Bowl open in the world in New York. I think they are opening another one in Las Vegas. http://www.youtube.com/watch?v=jg1-O90PTBA London's O2 is fast becoming venue than can entertain you and your family for the whole day and not just the evening. Tickets for events and activities at the London O2 can be bought through AXS tickets. The AXS mobile app is brilliant and you will be able to seamlessly buy tickets. Soon you will be able to buy food and drinks from the app whilst sitting in your seat at the main arena – gin and tonic please! It's by far the best ticket buying experience I've had. Once you've signed up to AXS you will be able to buy tickets for events in one click with their one click feature.