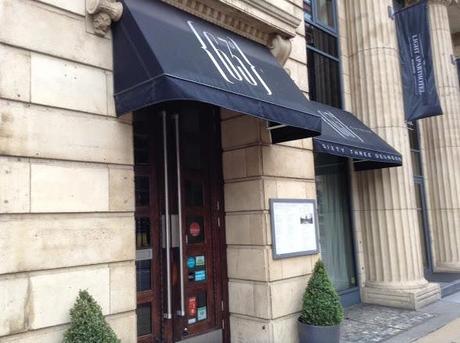 There is now no need to travel to Paris for authentic and modern French Cuisine.
In fact you need look no further than Manchester City Centre if you want to eat high quality French food – perfect for a special meal with a loved one. 63 degrees is gaining quite a reputation for excellent food (if you believe the trip advisor reviews any way) and very much the place to eat in Manchester.
Manchester in recent months has opened some very high-class restaurants (some have even been given the reality television touch, thinking of the midland hotel and Manchester house here)
Apparently the name 63 degrees comes from the perfect temperature to cook poultry – low and slow.
I usually visit the places myself however on this occasion my parents visited this restaurant last week as I am working in London at the moment. Really good however to get a fresh perspective.
Here are five things by parents said and had at 63 degrees in Manchester.
Friendly Staff at 63 degrees, Manchester
The staff at 63 degrees are incredibly friendly and professional in their approach. My parents felt looked after and attended to well. This is a modern restaurant with a modern outlook. The restaurant is quite small but sleek, modern, sophisticated and feels very French. The kitchen is visible to all tables – situated at the back of the restaurant.
Order plenty at 63 degrees, Manchester
The portions are quite small but very nicely done. Here is the Lobster and scallops salad (£16.80) that my father chose and the vegetarian risotto with baby vegetables (£7.50) that my mother chose.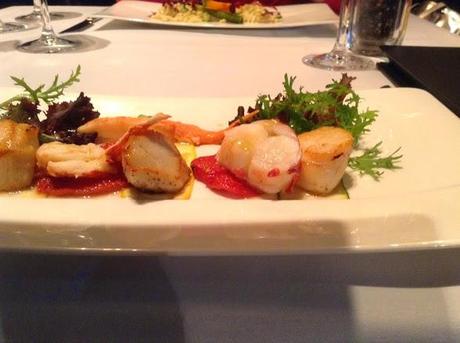 Enjoy plenty of choice off the A La Carte menu at 63 degrees, Manchester.
The menu is quite elaborate with items listed in French and in English. My parents chose off the A La Carte menu. This menu can be found here.
You may need to order vegetables
For main course my mother had the stuffed chicken cylinder and potato in puff pastry (£16.80). My father enjoyed the Rack of Lamb (£26.00). To complement these dishes they shared a side order of mixed vegetables (£3.80). A large glass of white wine and red wine, which was very drinkable, was ordered too.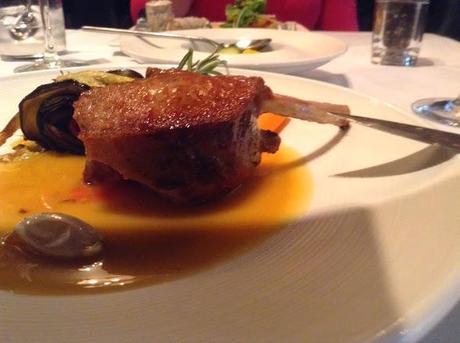 Indulge in Dessert
For dessert my father chose a chocolate fondant with yoghurt ice cream and my mother decided to have the selection of macaroons. All desserts were priced at £7.50.

Next time you are in Manchester or even Paris for that matter (humour) and you want an authentic French, modern meal that why don't you try 63 degrees in Manchester.
Verdict: Excellent high quality food, quite expensive and somewhat small portions. Intimate atmosphere, gets busy at the weekend and Friday – maybe better to try Monday to Thursday.
Please note that the prices mentioned in this post were accurate at the time of writing but of course things change
Location:
20 Church St, Manchester M4 1PN
0161 832 5438
If you would like a to feature on www.5thingstodotoday.com then please e-mail David using [email protected]

by