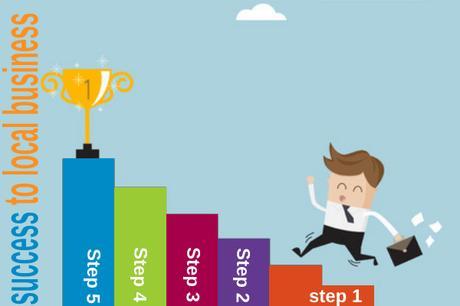 As a local business owner, you may give two thoughts on why your geographically limited profession requires the much-talked SEO. Well, the answer is simple and general like in any other stance of competition; to get referred to your target audience first, rather than your competitors. 
Why Local SEO is Important to Your Business ?
Have you ever thought that among the existing residents of your locality, there might be new ones pouring in? What about the situation, where an individual is probably looking for your profession for the first time? People from outskirts may also be interested to travel a bit far to get better services. In all of these conditions, you require SEO to let search engines convey about your presence in the web search results and maps. 
Yes, local SEO strategies are different from general techniques. As an owner of bakery, clothing, repair, cleaning or other types of businesses, you may not be someone who knows about the wide world of SEO. However, there are organizations to help you with
local SEO marketing services ,
 in a less complicated but organized manner to let your online presence be ranked at top position for maximum conversion. 
Top 5 Advanced SEO Tactics and Strategy for Your Local Business
1)Your Own Local Business Page
This is the first and foremost thing required to be done in local SEO. Search engines used widely all over the world include Google, Yahoo and Bing. The first priority should be to create a local business page in all of these three search engines. You will have to maintain the three different listings and dashboards accordingly. With local SEO services for businesses, the agency you will hire will begin this process by filling-in information about your precise location, working hours, contact number etc. 
2)Optimizing the Business Page 
Optimizing your local business page also involve adding sufficient amount of good quality pictures. Categorizing your business is another vital factor; as search engines do not display businesses, which are not categorized. Moreover, it helps the individuals in need to understand the purpose of your profession and the services you facilitate. 
3)Persistent Presence of NAP ( Name, Address and Phone Number )
Proving
Name, Address and Phone Number (NAP)
, does not end any responsibility. For flawless application of local SEO marketing, it is mandatory to maintain a format of NAP is all of your business listings. There is no need to panic, in case you have your business already listed. Just claim the listing or otherwise known citation. 
4)Reviews for Your Online Business 
Another way Google determines your authenticity is by looking at the reviews your website receives. There is no need to fake them, as a simplified and well-presented website will entice your consumers to leave a positive review. Else, you can talk with your buyers at the store itself and ask them to leave a review as per their experience.
5)Timely Upgrade Your Website
With growing struggle in business, it is fundamental that you leave no stone unturned.
Local Search Engine Optimisation
requires optimizing your page to meet the search engine ranking standards. Say for example, if your webpage lacks the presence of the name of your locality, then how will it get good rank in the local search results?
To gain more and more trust of the search engines and visitors, you need to put relevant and superior quality content in your webpage. Meaningful photos will automatically convey a lot to your visitors about the amazing job done on your part without raising any hesitation.