Have you updated your summer wardrobe lately? With tanks, shorts, halters and strapless ensembles taking the forefront of fashion this hot season, I found there to be 5 summer fashion accessory must haves to complete the look with!
Hair Accessories: With the sweltering heat, we'll be finding ourselves tying our hair back more often but why not do it with style? Try 1928′s Golden Sunflower Hair Tie, or if you want to keep your bangs in place or add a fresh accent to your hair, this blue bow barrette we mocked up on Amy Adams will look adorable on any kind of hairdo whether you clip it in the back, to the side or on your hair bun.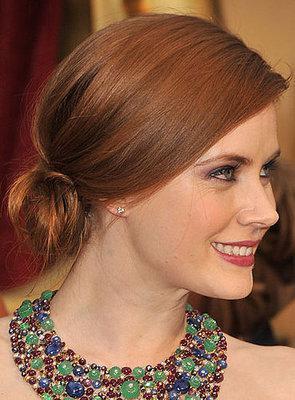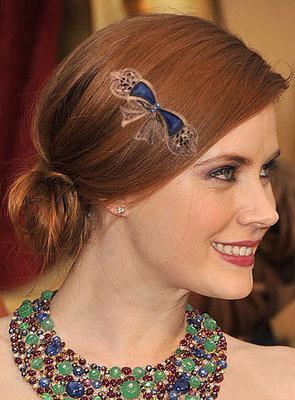 Beach Tote: A big tote is handy to have when going to the beach, picnicking at an outdoor music event, or a weekend road trip with friends—you've got room for snacks, sunblock, towel and other necessities.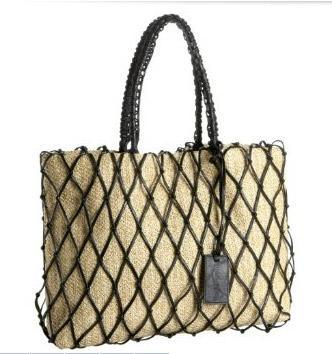 Michael Stars Beach Tote
Fun Sunglasses: Be different this summer and choose a fun pattern or color to wear as your go-to eye shade—tribal prints, retro blue, yellow, cranberry.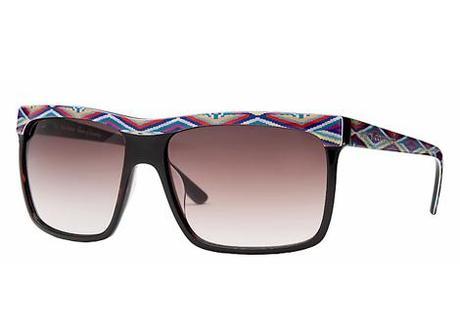 Juicy Couture Sunglasses
Nail Polish: Bright nail lacquer is a summer must-have—I personally love  bright pastels including retro blue and mint green.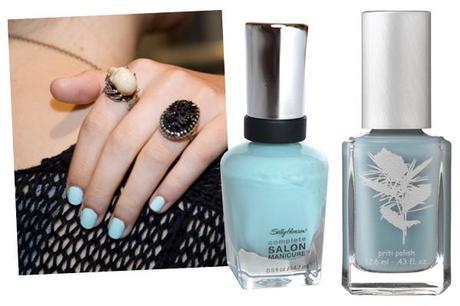 Refinery29: Bright Nail Lacquer
Bracelets: Short sleeves make room for all the bracelets you want, so they're a definite MUST this summer! And try wearing your bangle on your upper arm or forearm, which gives off a bohemian chic look paired with a summer dress.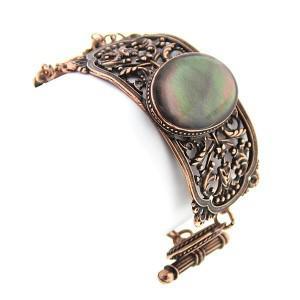 1928 Mother of Pearl Cuff Toggle Bracelet