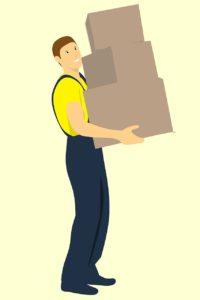 Raise your hand if you'd give anything to have just a few minutes to yourself? Chances are, every woman reading this raised their hand. When you become a mother, me time is a luxury you dream about more than you actually get to have. Of course, the sacrifice is worth it. You love your family very much and want to ensure their happiness as best you can. That being said, every mom deserves to treat herself. Sometimes a little gift or pampering can go a long way to your mood - which is good for everyone.
How can you treat yourself to something when you can't find time in a day for yourself? Subscription delivery services of course! These convenient services for a monthly fee will ship you everything from lingerie and underwear to organic wine and fresh meals. Below, are a few subscription services, every mom should consider indulging in.
Wine Delivery
After a long week of working, taking care of the house, and running the kids around to their extracurricular activities, you just want to unwind with a good book or movie, some indulgent snacks, and a glass of wine. You can look for wine delivery services where you live online or by visiting Manhattan Fruitier's website. Manhattan Fruitier offers organic wine delivery services available in New York and Washington D.C. And if you really want to treat yourself, you can also order organic and gourmet snacks to eat while you drink your wine.
Fashion Box Subscriptions
When you realize you've been wearing the same pair of jeans for years and your shoes are starting to lean to the side, it's time for a wardrobe change. Finding the time to identify your style, locate items in your size, and of course the money to pay for it, always seems to get in the way. Fashion subscription services are perfect for busy moms who want to upgrade their style. Whether you're looking for shoes, purses, or an entire outfit you can find service providers online that will ship it to your front door. They even have subscription services for plus sized women and expectant , so finding clothes for your body type shouldn't be a problem. Experiment with styles and get something new in the mail every month. How's that for a treat?
Book Subscriptions
Though you could upload the latest eBook to your smartphone, computer, or tablet, there's nothing like the experience of reading a book in print. If you're a lover of books, treat yourself to a book on occasion. Perhaps get a few friends to sign up with you and start a book club. You'll enjoy receiving a book in the mail customized to your interests and likes. It's the perfect idea when the kids have gone down for a nap and you have a few minutes to yourself.
Meal Delivery Services
If there's one weekend task any mother would love to remove from her list of things to do, it would be grocery shopping. Getting all the kids to behave, following a list, battling through crowds, it really can be a lot. If you'd like to skip the market on occasion and you'd love to learn new ways of cooking healthy for the family, you should subscribe to a meal delivery service. They will deliver meals on a daily, weekly, or monthly basis prepackaged and ready to cook for your family. Just follow the simple recipe and you're good to go. This saves you from running to the store and also saves you a lot of time in the kitchen giving you more time to relax.
Though you wouldn't trade being a mom or wife for anything in the world, it is also important to take care of yourself. One way to do that is to treat yourself to something you like. Wine services, fashion boxes, and even a good book are all small rewards that go a long way in putting a smile on your face.
Comments
comments