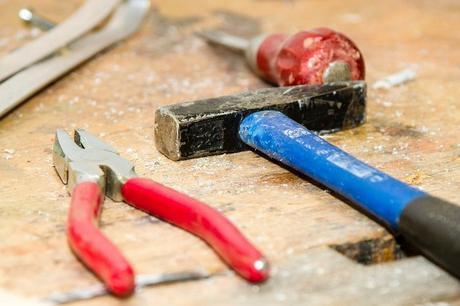 Why should you take social media seriously especially now? According to a new eMarketer report, "Worldwide Social Network Users: 2013 Forecast and Comparative Estimates," nearly one in four people worldwide used social networks in 2013. The number of social network users around the world rose from 1.47 billion in 2012 to 1.73 billion this year, an 18% increase.
In 2014, social media usage has grown even more. If you haven't already seriously started using it then it's time you step up your game. But if you are already using social media for marketing let me ask you a simple question: How do you measure your brand presence on social media?
Do you merely view the email reports on how many new likes your Facebook page has gained? Or do you pass an occasional glance at the engagement stats of your page on Facebook or Twitter?
If social media monitoring is limited to just these things then it isn't enough and you're actually in the dark. This could even be one of the biggest mistakes you're making in blogging and trying to market your personal brand. You need to do more. You need to find out which social media networks are driving the most traffic for you. Social media monitoring tools find all of the information online that's relevant to your brand and brings it to you under a single umbrella.
Social media monitoring saves time by automating the whole process
What to monitor on social media? These are some of the queries that you can try:
Brand names and variations of brand names. If your brand is generally spelled incorrectly then even that could be included while monitoring.
Search for the face of the company. Say I were monitoring Moz, I'd include Rand Fishkin for example.
Company slogan or tagline- For example, "best luxury watches"
Scheduling social updates
There are tons of social media networks and analyzing each of them is a hell of a task in itself. To automate the process, there are various monitoring tools such as Cyfe or Sociolus that allow you to create custom dashboards to track updates and engagement on Facebook, Linkedin, Twitter, Google+ and other networks. Cyfe also pulls vital data from several other tools marketers use on a daily basis like Moz, GetResponse, Chartbeat and more.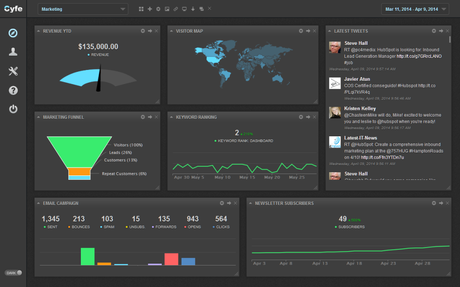 Oktopost is another social media monitoring tool specialized for B2B companies that divides social media activity into campaigns, monitors their progress and helps to determine the real ROI of every social activity.
Here's a list of a few social media monitoring approaches that can help you automate everything.
Identify where your audience lives online
For different brands, the people who make the most conversations about the brands reside at different places. For some, its forums, for others it could be Pinterest, or Twitter.
To simplify this further, take the example of a site in the information marketing niche. Social media tools help understand conversations in a deeper way.
So it's important to identify:
Where your current audience spends most of their time online?
Target demographic and other interests and behavior?
Would it be possible to shift the demographic?
For the questions they are asking, do you see your target demographic asking the same questions over and over again? If so, you have a boatload of content ideas. By doing this alone you can identify brand ambassadors (the ones who have only good to talk about your brand), step into conversations, generate conversations and craft your marketing message attuned to the ongoing conversations.
Let me share an example where answering all these questions led to the creation of a brand that's making upwards of $16k in profits every month.
Within a year of starting his blog, Matthew Woodward was able to achieve quite a lot:
632,452 page views
31,715 hours/3.6 years spent reading my posts
Won 5 major awards
$73,334.09 profit
Matthew identified the areas where he saw people expressing their problems online. He stepped into conversations to discover reader pain points. On Twitter, on forums, on Facebook - he started noticing more and more problems he could help solve.
Just doing a quick search on Twitter for common problems will present results you can engage. In this way he was able to create content that answers the questions that people put up. Want to take it a step further? Matthew discovered that a lot of these conversations took place on forums. He thought that the best thing he could do was install a forum at his own site and bring all the traffic home.
If conversations in your industry happen on forums you can think of building a forum around your site and maintain it.
The advantages of doing this are 3 fold:
User Generated Content - It refers to posts created by users. User generated content calls for tighter moderation but it's free content and it adds value most of the times.
Engagement - People ask questions and check for answers every now and then. In short they return.
Long tail traffic - With the Google Hummingbird update, Google values sites that offer deeper answers. Well maintained forums are good for attracting long tail traffic.
And if the conversations happen around Facebook what should you do? Build a social networking site? No, you could try installing Facebook comment system on your site and bring the conversation home.
Building Relationships with Media and Customers
In this article, Courtney Seitner of Buzzfeed talks about discovering opportunities through social media monitoring- in the form of creating new content, building relationships etc.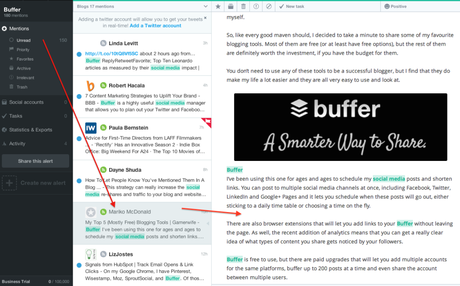 Image Source
Above is a great relationship-building opportunity she discovered - A blogger who is kindly writing about her Buffer experience.
Know what your competitors are doing and outsmart them
Your clients would want you to do better than what your competition does. It spans across every area - be it a better product or a better advertisement. When you monitor content on social media you can find out who's outperforming you in the social game. You can do market research by listening to what your customer base says on social media.
Knowing what your competition does can align present and future marketing strategies. It can help you come up with better ideas and combine them with your own efforts to produce something worthwhile. You can engage with your audience on social media to make the service better.
At each stage of marketing you need to do customer validation and take feedback to find out if your efforts are leading you towards your goals or away from them.
Turn negative publicity positive
With social media monitoring tools you can see the kind of conversation your customers are having about the brand. Is your marketing effective? Did it produce a negative emotion or feedback? You can monitor whether the brand conversations are negative or positive and even monitor them month after month. Your most critical customers are the ones from whom you can learn the most.
Objectivity and opinion are shared traits, reveals a report by CustomScoop. Negative emotions may quickly spread out.
You can ask for feedback if they have a negative opinion about the product. Customer feedback is generally useful and gives insight from a user's point of view. Brand mentions may also have links in them which imply that you have been featured somewhere. It now becomes easier to keep track of those links.
"Vim" outsmarts Snapdeal by monitoring social media
Here's the story:
Someone ordered a Samsung Core Duos phone at Snapdeal(an eCommerce site) - but instead receives a bar of soap manufactured by a company called HUL. Instead of a cool new phone the customer gets a not so cool bar of washing soap. Naturally, the indignant fellow complains to Snapdeal and pours his feelings out on social media along with some pictures. The post goes viral and meanwhile Snapdeal does nothing to pacify the situation.
What happens next is the company HUL sends him the very phone he had ordered from Snapdeal with a letter that reads: "The pictures you posted online show that our brand was used in this incident. Vim is one of our iconic brands with some great consumer franchise. We felt bad about it, not to mention what you went through. Here is a small gesture from our side to cheer you up."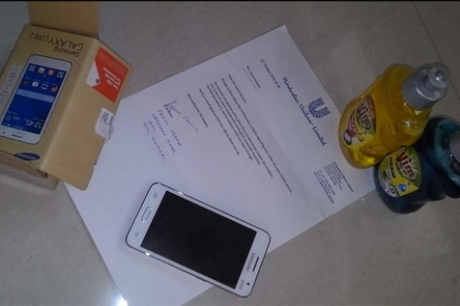 Image Source
Millions of people across the country now have a better image of HUL today. The executive could have sat quietly because the ball was not in his court. But he decided to turn a million dislikes into love for his brand. Even though Snapdeal wasn't a direct competitor, it was an opportunity. This would have been possible only if someone was monitoring social media.
Concluding thoughts
One of the greatest advantages of social media monitoring is that it gives you the opportunity to turn complaints into positive publicity. It's a discovery engine that runs on autopilot, picking up both good news and bad news - that could be made better. Social media monitoring helps you take stock of your marketing campaign. It helps you visualize whether your efforts are yielding any results. The key is to refine your searches as you go and learn more at every stage.
Good luck!
You may also be interested in...