Chances are that redesigning your garden won't be quick nor straightforward, or you'd have done it by now. Perhaps you've been thinking about how you would like your garden to look for some time, unsure how to go about it. You may have been wondering if your own horticultural knowledge and design skills are up to the job. What you really need is the expert advice and guidance of a professional garden designer – so how do you go about finding a good one?
Garden designers are a creative bunch, and no two are alike. Finding the person with the right skill set for your project, who can share or even inspire your vision, who is on your wavelength and who has the technical and management skills to make your green paradise come true will take a bit of time.
It's not a foolproof process but follow these 5 recommendations and you should be well on your way to finding a great designer for the garden of your dreams.
1. What's your vision?
Before you even think about choosing a professional to help you realize your vision, you need to be clear about your end goal. What sort of garden would you like to have? Do you prefer an English country garden, formal lawns or Japanese minimalism? What do you use the space for? Are you looking for somewhere for the kids to play or a space to relax and entertain friends? Are you a hands-on vegetable grower? How much time do you want to spend looking after your garden?
By all means be open to suggestions, but without a defined brief to start off with, any garden designer, no matter how good, will struggle to come up with a meaningful proposal. To help you, collect inspiration from books and magazines, Pinterest and Instagram, garden shows and exhibitions, friends' gardens, Charity Open Gardens and so forth.
If possible, compile a scrapbook or mood board with all the design elements you wish to incorporate into your new garden. Images can be extremely helpful for your garden designer to interpret your vision in the right way.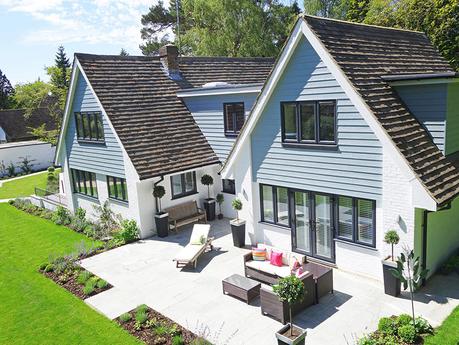 2. What's the budget?
Devising the perfect garden in your head is all very well, but unless you can put at least a ball park budget against it, your design may never leave the page. The size of your garden will obviously have a considerable bearing on cost, but even small gardens can potentially consume substantial amounts of cash for major re-landscaping and planting schemes.
Think about the different elements of the design, starting with the groundwork and terrain, hard landscaping, garden buildings, requirements for power and lighting, water features and ponds, the type of planting you envisage. What are your non-negotiables and your nice-to-haves?
Think carefully about how much you are prepared to spend on a garden design – £1000, £10,000, £100,000? – and what can realistically be achieved with the budget.
3. Do your research
Once you've got your basic parameters in place, it's time do some research into garden designers. A good starting point is word of mouth, so ask around among your trusted contacts for personal recommendations for a good garden designer they've used, and go and see their garden to see if you're impressed with the work.
Use Google Search to help you find specific answers to problems like steeply sloping gardens, clay soil, coastal gardens, windy conditions or north facing gardens. Perhaps you can find a specialist who has experience with your type of garden issues?
4. Find a qualified and experienced professional
Anyone can set themselves up as a garden designer. Whether they've only taken a short course at the local college, have decades of experience but no formal qualifications at all, or are a fully paid up member of the Society of Garden Designers (SGD), you need to be reassured that they know their stuff. Usually, it's the combination of a professional qualification and years of problem solving experience across a wide range of garden design techniques that inspires the greatest confidence.
Most importantly, you should choose a designer who is comfortable working in many different areas – from tiny urban spaces to vast country gardens, from the darkest courtyard to empty fields. A competent garden designer who has been everywhere and done everything, and is relishing the prospect of taking on a new and challenging project such as yours, is what you should be looking for.
Once you've found a good designer, it's time to put their reputation to the test. Take a long, hard look at their portfolio of completed projects, including before and after photographs, and go and see the finished gardens. Speak to past clients to get an idea of what the designer was like to work with, whether there were any glitches along the way and how professionally these were handled.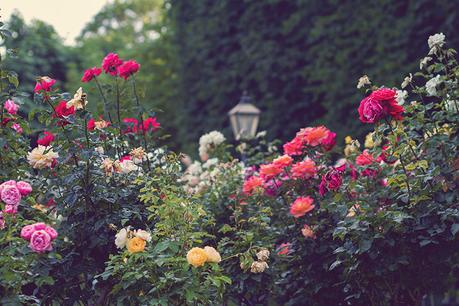 5. Trust your gut instinct
As with all design projects, it helps hugely if you're on the same wavelength as the people you're working with. Whether you can establish a fruitful rapport with your shortlisted design will become pretty obvious after you've met – trust your instincts on this one. Having your garden redesigned is a very personal experience that requires huge amounts of trust, so if you don't like the designer you'll find it difficult to work together. If that's the case, find someone else.
As your project progresses, the relationship with your garden designer should blossom and grow. You need to be inspired by their ideas, wowed by their professionalism and totally convinced that you've made the right choice.