If there is anything in the world of wooden structure that has almost triggered the sense of renaissance now a day, it would be the heroic invasion of timber.  A few years back, the importance of timber wood in creating windows and doors had faced rough competition with PVC material. Due to good range and options offered by PVC windows, timber windows did not gain much popularity. However, it seems that it is back with a sudden strike and is ready to change the way it was regarded while building long-lasting windows. Timber has encouraged the interest in using high-quality, polished wood to give personality to the general appearance of residential and office buildings.
Timber based windows are redefining trends now and people seeking renovation of their buildings should find out all about how timber can increase the longevity, aesthetics and superiority of their windows.
When it is the time of renovation or updating home furniture and appearance, timber is now considered to be the best replacement option. Because of evolution in technology, availability of high quality of wood and advancement made in manufacturing and production methods, installation and renovation of timber made windows have come a long way.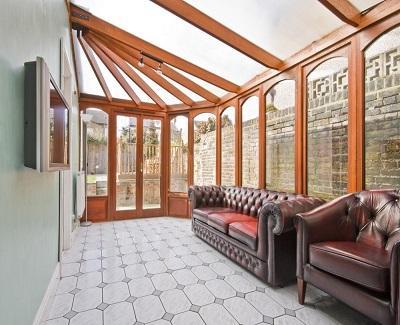 Apart from appearance and quality, there still more benefits and reasons as to why sustainable timber windows is becoming a first priority for any house or office renovation project. Here is the story of what timber wood is capable of and why opting for it will restore glory to any house under refurbishment.
Spectacular aesthetics and enhanced appearance
Timber wood harvested from sustainable forestry is growing to become a compelling option for the obvious reason that it lifts the attractiveness of the building to the extent of adulation. It brings glazing glory as well as professional finish so that the end structure looks appealing to viewer's eyes, making the entire house spectacular and irresistible to live in. Timber stands unrivalled when it comes to comparing its potential with PVC and emerges as an outstanding choice for those seeking a perfect looking polish and lasting durability.
Better customization scope
The biggest and perhaps the most appreciated benefit of timber windows is that it offers its users freedom to tweak and customize it the way they want. The remarkable flexibility of customization offered by timber enables building owners to customize windows to match their final expected style and existing items in surroundings. This particular facility allows for extension plans supported with different locking mechanisms, handles, and fasteners.
Impressive range and good deal of options
As technology goes on producing amazing innovations, new manufacturing methods are introduced in the way wood is processed, cut and transformed to meet the end user expectations. The timber itself are grown in different types, each having unique level of potential, eco-friendly abilities, flexibility level, longevity value and textures. The results is the kind of material that offers wide range of options and incredible range to renovation seekers.
Eco-friendly choice
Many people make it a point to choose only those products that create little or no harm to the surrounding environment. This is also one of the deciding factors when it comes to making a choice between PVC and timber. Sustainable timber windows mean contributing to environmental safety policies and putting little impact on environment since they are harvested in controlled extent not to cause extinction of the resource.
Furthermore, timber has recyclable properties and consumes optimal energy while being processed through advanced technology methods. So folks using timber doors and windows will ensure they maintain all environmental cautions.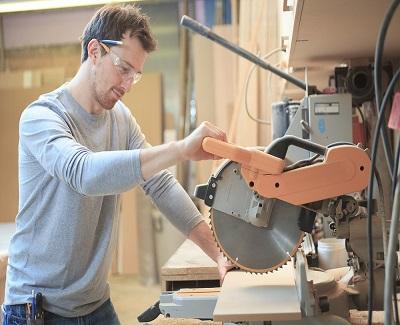 Economical investment and low future maintenance
Timber windows can turn out to be excellent investment for future as its maintenance is easier than PVC and have longer life. Timber is a unique type of wood and considered as sustainable and recyclable material. What makes it pocket friendly is the fact that after making one time investment in building high quality windows, there will be little possibility of future maintenance. This means less hassle and more saving.
Conclusive thought:
It is better to ask for several opinions and consult with a timber windows expert when you are planning to update your office or home. Instead of taking any renovation decision in haste, look for suitable options that match your requirements and make smart comparison. Hope this information will help make the right decision for your next house refurbishment strategy.