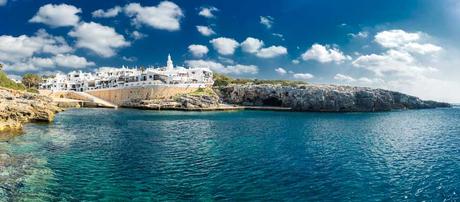 If you haven't heard of Binibeca in Menorca, don't worry, you are not alone. Situated on the beautiful south coast of Menorca, Binibeca is a small and very traditional-looking fishing village, characterised by charming whitewashed villas and a lovely sandy beach.
If you are keen to get away form the hustle and bustle of the standard, over-popular tourist hot spots in Spain, then Binibeca is for you. Perfect for families, couples and friends alike; if you just want to get away from it all and relax with a quiet glass of wine while watching a stunning sunset, then head for this charming Spanish village.
Still unsure? Keep reading to discover more reasons why Binibeca should be your next holiday destination.
1. There are no high-rise hotels
If the thought of a holiday in a well-built up area that is overflowing with high rise hotels and apartment blocks is your idea of a nightmare, then you can sleep safe in the knowledge that by booking one of the villas in Binibeca, the only sights you will be surrounded by are other pretty whitewashed villas and the area's stunning natural surroundings.
Unspoilt by tourism, staying in a private villa in Binibeca is about as relaxing as a holiday can get, with your own private pool, garden area and just a short walk to the local amenities.
2. Binibeca has a small commercial centre
Although Binibeca is still very much a traditional-looking Spanish village, there are enough local amenities so that you do not need to travel further afar to get all that you need. Binibeca Vell, which is to the west, has a selection of restaurants, bars, supermarkets and little shops so you have the option of either self-catering in your villa or trying some of the local cuisine out.
3. There are lots of water sports/activities on offer
If after a few days relaxing by the poolside or on the beach you start to crave a more adventurous activity, then look no further than Binibeca Diving in Cala Torret. This scuba diving centre offers boat and kayak hire, snorkelling courses and scuba diving experiences.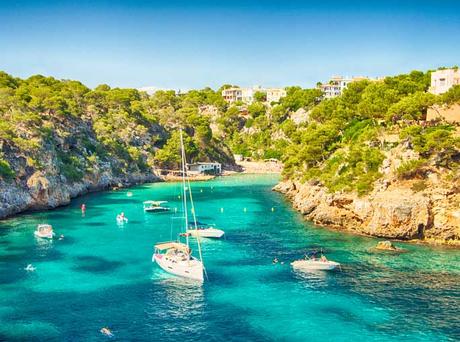 4. Binibeca is full of tiny alleyways to explore
For those wanting a truly authentic Spanish experience, then take a walk around the Menorca styled fishermen's village and take in the architecture that was designed by Antonio Sintes in 1972. The roads are free from cars so it is perfectly safe for young families, and you can stop for a cooling ice cream if you get too hot.
5. The biggest waterpark in Menorca is nearby
Located in the small resort Biniancolla, Splash Sur Menorca is a great day out for families and offers fun for all ages. You can get to this water park by a train directly from Binibeca. So if you fancy a change of pace, then jump on board and enjoy attractions including the black hole, the crazy river and, for the brave, the high-speed kamikaze slide. There is also a fairly priced restaurant, picnic area and two gift shops.
Still not convivced? Why not try and Greek Islands or the Canary Islands?