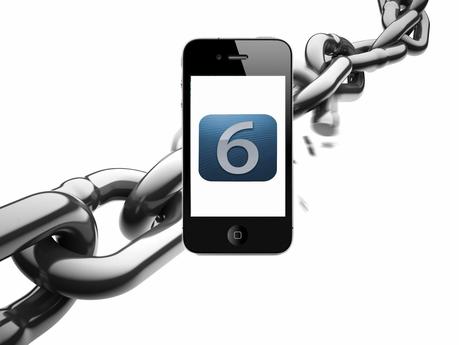 Before I go into detail, let's take a quick look at the original definition of jailbreak.
From Dictionary.com:
noun

1. an escape from prison, especially by forcible means.
The "prison" here is Apple's restrictive "walled garden" operating system (iOS) that allows little to no customization by its users. "Forcible means" is the software that allows users to hack into Apple's delicately crafted OS. And the "escape" is users having fun in this new freer playground. You get the picture.
Until this month's newest jailbreak release for all iDevices running iOS 6.0 or higher, I hadn't jailbroken since late 2010. I gave up the practice not out of some ethical epiphany but because it was becoming a hassle having to keep up with the newest jailbreak releases every time Apple released even minor OS "point" updates (e.g. 5.01, 5.02). Also, I found performance and battery life to be erratic at times, especially when I got deep into granular customization of iOS's look and feel. Plus by that time enough new features had been added to essentially cancel out the benefit of jailbreaking. I accepted my fate as a devoted follower of ONLY what Apple thought I needed in an OS.
Two years and two iPhones later, I was less than thrilled with how little Apple had innovated from a software perspective, namely September's lackluster iOS 6 release. Hardware is still second-to-none in my view, but it was tough to ignore how the likes of Samsung (Galaxy S & Note series) and Google (much improved Android OS, Jellybean) were starting to catch up to Apple from both a sales and a public mindshare perspective.
When the newest jailbreak was released the day after this year's Super Bowl, my nephew quickly jailbroke his iPhone 4S and I started to get the itch myself after seeing a few of his screenshots. Still, I initially resisted because A) I was still comfortable in the stable, conservative world of "legitimate" hassle-free iOS and B) there were a couple of bugs on release that discouraged me (crashes on both the iOS Weather app and App Store "Purchased" section). But by the next day, the bugs were patched and the only obstacle I had to overcome was my own complacency.
And so I went for it.
While I still backup my iPhone and download apps from the App Store like usual, one new icon on my home screen gives me one-tap access to a whole new world of jailbreaking goodness: Cydia, the Jailbreaker's App Store.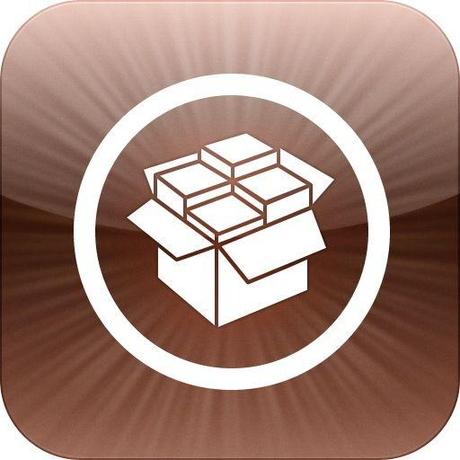 Cydia. Where Jailbreakers go to find apps.
One week later, here are my 5 favorite things reasons I left "stock iOS" behind:
1. Supercharged Text Messaging with BiteSMS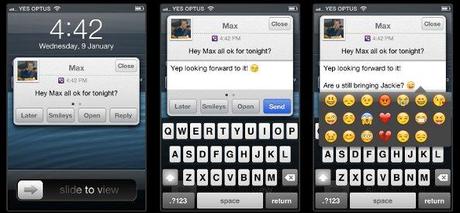 In stock iOS, if if I want to respond to a text message at any point, I must do it from within iOS's Messaging app. With BiteSMS, I can reply directly on the message itself. So if I'm watching a YouTube video and a message comes in, I can type reply, hit send, and continue what I was doing. Same if I'm reading an email. From the lockscreen, all I have to do is press the reply, type, and send away a response. You can also Quick Compose (QC) and Quick Reply (QR) from lockscreen without entering the device. This is how messaging should be and I hope Apple takes some cues from this for iOS 7.
2. Customizing iOS's Look and Feel with Springtomize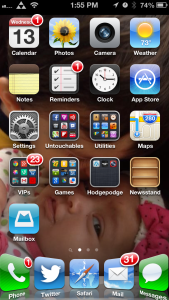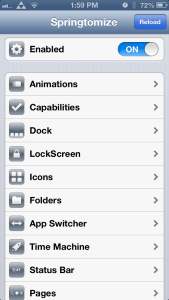 Notice something odd about my dock? Yup, it has 5 icons instead of 4 and I also added a 'convex effect' to help the extra icon fit in without seeming too crowded. You can get quite granular with the customization options, too. You can remove almost anything: app icon shadow effects, folder previews, icon names, pretty much anything on the status bar, icon badges, you name it.
As far as adding, I chose to add the seconds on the lockscreen clock and I also replaced "Slide to Unlock" with "Enter…If you Dare." You can also replace the lockscreen camera shortcut with any app on your iPhone. And that just scratches the surface. Not every feature works seamlessly (custom carrier name not working for me), but most changes work without a hitch. Excellent choice for the OCD iOS customizers out there.
3. Smarter App Switching and System Controls with Auxo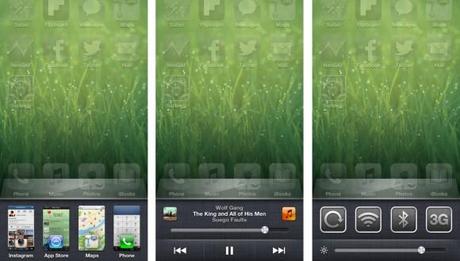 Stock iOS app switching is bare bones. Double tap home button and you can swipe through your most recent apps.You can close by long-pressing and then tapping the tiny 'X"s one-by one. Tedious. Auxo adds a host of upgrades to Apple's barebones solution. When you bring up app switcher, you get a full preview of the last screen you were on and the app icon in foreground. You can also kill an app (or two) at once by simply swiping them down. If you long-press an icon, you can delete all your active apps at once. Neat. But even better, swipe right and you get improved music & audio controls (with full screen album art if you'd like). Swipe right again, and you have access to quick toggles for brightness and a host of settings like flashlight(!), Wi-Fi, 3G, tethering, cellular data, airplane more, Bluetooth, etc. No more four to five taps to find one quick system configuration. It's not always the smoothest experience, but even at 80% of its potential, this still blows away Apple's stock offering.
4. Give Your Eyes a Break with f.lux

Let's be honest, many of us spend an inordinate amount of time with eyes affixed on some kind of screen: PC monitors, smartphones, tablets, TVs. As the day wears on, it's good to give your eyes a break. A Cydia app called f.lux does just that. The app syncs with your iPhone's time and it progressively warms your iPhone display as the day goes on. Rather than you manually dimming brightness later in day (which may cause more eye strain as you struggle to read text), f.lux adds an orange hue to that makes it more comfortable to read as the sun sets and the lighting dims and the eyes tire. Small but significant little app that works its magic unassumingly but quite effectively.
5a-5e. Sweat the Small Stuff: Plugication, 3G Unrestrictor, Zephyr, PasswordPilot, and iProtect
On my daily commute, I often switch between my car's aux connection and my headphones. And I rinse and repeat throughout the day. Plugication resumes playing my last song whenever I plug in a headphone. Saves me at least 3 clicks every time.
There are still a few core functions that require Wi-Fi like FaceTime calls (AT&T's fault), Photostream uploads, and app downloads over 50 MB. For those with data caps, this might be a good thing. But for those who are on grandfathered unlimited plans (I get throttled by AT&T after 5GB on LTE) like me, I want to do it all on my faster LTE connection. 3G Unrestrictor lets you choose which apps to allow over cellular data.
Zeppelin is a one-trick pony, but it's a neat trick: You can change the carrier name to 19 different little mini logos, including Abstergo (Assassin's Creed reference), Superman (in full color), Transformers (Auto & Decept), Batman (Classic & Dark Knight), and , ugh, even Android (Never!!!!) (See my Zelda 'Triforce' logo in #2 above.)
I love getting new apps. I hate entering my damned password every time with its capitalized alphanumerics. PasswordPilot saves your password and all you have to do is press 'OK' when prompted by a pre-filled screen. Bingo! Love it.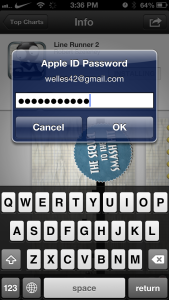 And finally, there's iProtect. I rarely hand out my iPhone to anyone for an extended period, but when I do, it's good to know that you can password protect any app on your home screen. Just makes sense, really. Some stuff is just for you.
So those are my favorite reasons to jailbreak. As long as my system is stable and relatively crash-free, I think I'll continue the fun and freedom of an unchained iOS experience. That said, this is not for everyone, and some may find the whole process intimidating or simply not worth the trouble. I can certainly see why anyone might feel that way, but if you are feeling adventurous, check out this how-to video for how to get you started if your system is running iOS 6.1 (Go to Settings ==> General ==> About ==>Version to find the number). For iPhone 4S users already on 6.1.1, I would probably avoid jailbreaking until it's considered stable.
Remember, guys, ALWAYS BACK UP, either to iCloud or to iTunes on your computer, or both. Helps make this a bit more tolerable in the unlikely case something goes sideways.
—-
For a longer list of some of the best iOS 6-compatible jailbreak apps, check out this article from Kotaku.