5 Questions About The Trailer
Goodbye Christopher Robin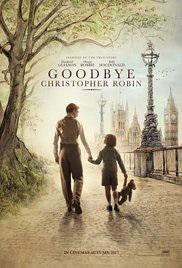 Plot – A behind-the-scenes look at the life of author A.A. Milne and the creation of the Winnie the Pooh stories inspired by his son C.R. Milne
Director – Simon Curtis
Cast – Domhnall Gleeson, Margot Robbie, Kelly Macdonald, Will Tilston, Alex Lawther
Questions
1) Could this movie be an outside bet for Oscar nominations?
2) Domhnall Gleeson look unrecognisable in this role, will this be his best to date?
3) Will the young actor become the next big thing?
4) How much Winnie the Pooh merchandise will be made for this film?
5) Can I watch it now?
What are your thoughts on the Trailer?
Check it Out Here
Advertisements