5 Questions About The Trailer
Alien: Covenant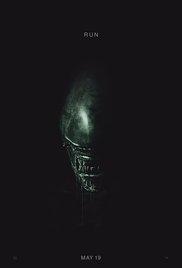 Plot – The crew of the colony ship Covenant discover what they think is an uncharted paradise, but it is actually a dark, dangerous world, whose sole inhabitant is the synthetic David, survivor of the doomed Prometheus expedition.
Director – Ridley Scott
Cast – Michael Fassbender, Katherine Waterston, James Franco, Noomi Rapace, Guy Pearce
Questions
1) Is Fassbender playing the same android or another model?
2) Has Alien just turned into Predator because this look a lot like Predators?
3) Do we need yet another face hugger scene that doesn't look original?
4) Has the alien infection evolved to infect in another way?
5) Will we get a new form of alien?
What are your thoughts on the Trailer?
Check it Out Here