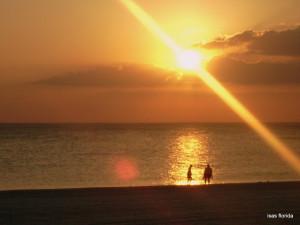 Getting away for the holidays is something important to many these days. It typically takes quite a bit of planning, and hours upon hours of work, to pull together. This is definitely not the case when working with a company such as First Choice "The Home of All Inclusive Getaways". With First Choice you are able to find an affordable cheap holiday quite easily.
First choice takes all of the work out of holiday getaway planning and that is a very big deal for anyone who understands the time that goes into planning a holiday getaway. This is especially the case whenever you find an opportunity to book the perfect "All Inclusive" holiday getaway. The following is a list of 5 premiere holiday destinations that First Choice can assist you in booking today!
Cancun Mexico – Caribbean Coast (Couple's Getaway) Cancun is definitely a hit for both singles and couples alike. It sits just off of Mexico's Yucatan Peninsula, and brings in an abundance of travelers each year. It is quite the hit for those who enjoy frequenting the bar/night club scene as it is very well known for its super-clubs. Keep in mind, however, that Cancun offers much more than its night club scene to vacationers throughout the year. One of the biggest hits, for those who visit Cancun for the holidays, is the amazing beaches that surround this fantastic holiday getaway destination. There is definitely no shortage of sand, and that is a fact that will never change. There are two distinctly different sides to the beach life in Cancun. While on the one hand, you have the more laid back beach scene, on the other hand, you have the more active side of beach life. Cancun offers something for everyone who enjoys frequenting the beach during the holidays. Night life is an extreme affair for those vacationing in Cancun. Once again, there is something for everyone. Whether you enjoy the clubbing scene, or a fancy flamenco dancing show, the point is that you can always find something to do when the sun sets on Cancun.
Ca'nPicafort, Spain – Balearic Islands, Majorca (Family Getaway) There is much to say of Ca'n Picafort as it offers an amazing stretch of beach, perfect for any family looking to get away for the holidays. It is new to the vacationing scene, and it might not be located in a spot that began as a vacation getaway, but it is definitely making its mark none-the-less. If there is one thing that this amazing destination is known for, it is its beaches. It boasts a phenomenal stretch of sand perfect for everyone in the family. You might enjoy simply laying out on the beach with a tropical beverage, or you might prefer the extreme water sports. No matter what the case, Ca'n Picafort has something for everyone in the family to do. Ca'n Picafort has given new meaning to night life. It is a small vacation destination which is why it is perfect for those who enjoy the night life. Everything is centered around one area of town, so everything is within walking distance. There is no need to worry, however, because there are also a couple of great spots to visit for the clubbing scene as well.
Coral Sea Water World – Sharm El Shekh (For Water Parks) The Coral Sea Water World was already a great place to visit for the holidays, but it has gotten even better. They have taken the water park and "super-sized it"! It is now bigger, and better, than it has ever been before. If you are one who enjoys getting away, while keeping an extreme water park very nearby, then Coral Sea Water World is the perfect holiday vacation getaway spot for you. There is no shortage of excitement as its spectacular body slides, and the amazing speed slides, have only improved. Keep in mind that there is something for everyone who visits Coral Sea Water World for the holidays. That goes for the tiny tots as well. There is nothing better, however, than being able to hop on over to the hotel after a long day at the water park. That is what makes Coral Sea Water World the perfect family holiday getaway destination. The hotel and the water park are on the very same grounds. It doesn't get any better than that!
Jandia, Spain – Canary Islands, Fuerteventura (Couples Getaway) This premiere vacationing spot is located just off of the southern tip of Fuerteventura. It is a small, but quaint little town that offers some of the best windsurfing in the world. The amazing stretch of water that it sits off of might have a little to do with that. The Jandia National Park surrounds the area on all sides. That gives this holiday vacation getaway that extra edge on many other vacation resorts. Whether you enjoy simple bird watching, more exciting hikes along nearly unexplored trails, or the full on excursions by 4-wheeler, there is something for everyone to enjoy when vacationing at Jandia.
Playa Blanca, Spain – Canary Islands, Lanzarote (Family) Playa Blanca (which means "White Beach") is located just off of the southwest tip of Lanzarote. It is a fairly large destination, but has managed to keep its quaint feel at the very same time. It boasts a classy kind of sophistication that many resorts lack these days. As always, a resort just isn't a resort if it lacks the ability to boast an amazing stretch of beach. With Playa Blanca, you are fortunate enough to get a total of three of them, and that is what keeps the vacationers coming. While all three beaches are not located in the center of Playa Blanca itself, the other two beaches are but a hop, skip, and a jump away. Once again, as with most vacation resorts, Playa Blanca offers something for everyone in the family to enjoy. There are the quaint little shops along the waterfront, for those who enjoy that type of thing to enjoy, and there are the authentic Tapas Bars for those who enjoy that scene. Whatever your taste requires, Playa Blanca has something for everyone in the family to take advantage of.