Last week I created a post about the top 5 places NOT to visit in Bangkok, this blog post upset a lot of people because as you all know the Internet is serious business. The previous blog post was just my opinion on a bunch of tourist traps and cliche things to go and NOT see in Bangkok Well anyway this week I have decided to tell you of 5 places in Bangkok TO visit which are alternatives to the list above.
Bo Bae Market or Pratunam Market
Bo Bae is a big wholesale marketplace in Bangkok and it will take you a good few hours to cover everything. This is one of the main places where night market vendors come to purchase their stock. It has a vast array of goods, very busy and a more traditional Thai experience compared Chatuchak/JJ market and the Floating markets.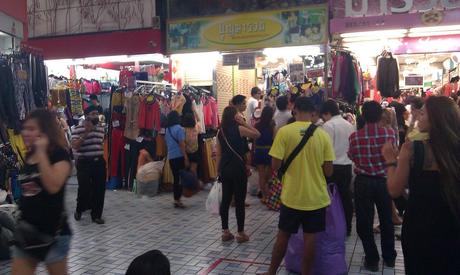 Pratunam is another one of my alternatives to JJ market, it's a 'shopper heaven' with lots of cheap goods for sale and plenty of food outside if you are hungry. Expect items much cheaper here than at JJ market, and don't expect to see a thousand tourist buses and minivans parked outside either
Royal City Avenue (R.C.A)
RCA is my alternative to Koh San road, they are exact opposites. You come to Thailand to see Thailand right? RCA is pretty much the go to place for most Thais in Bangkok, it has a mixture of clubs, bars and restaurants. The only farangs you will see here are clued up expats and a few tourists who took a wrong turn on the way to KSR.
The party scene here may be a bit less western in the fact that everybody is not jumping around screaming and twerking, but here you get to see the Thai side of going out and partying. After all we don't travel half way across the world on holiday to do the same things we could back home right? Oh and it has plenty of hot Thai girls too.
Free Muay Thai at MBK
As I said, forget the tiger temple, so many things are wrong about it. Instead go and watch some FREE Muay Thai at MBK every Wednesdays for 6pm. Yes the quality of fights is not going to be as good as what you may get in Raja or Lumpini stadium, but you don't have to pay 1,000 baht to enter while Thais only pay 150 baht at the stadiums. There is no way around not paying at least 1,000baht+ for a ticket.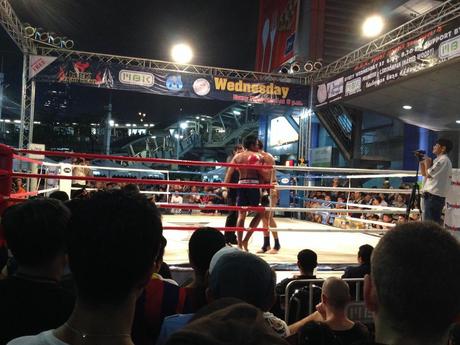 After the boxing you can take a stroll into MBK or even Siam square which is not to far away from where the fights take place.
Soi Cowboy
Lets not ignore the elephant in the corner, this is Thailand and it has a big red light district. While Soi 11 tries to hide what is actually is, Soi Cowboy just lays it self bare to reveal everything. If your not into that sort of stuff, fine don't go here, but as I am a opened minded person I think this is a great place to visit to see what happens when the sun goes down in Bangkok.
Get a massage
Their good!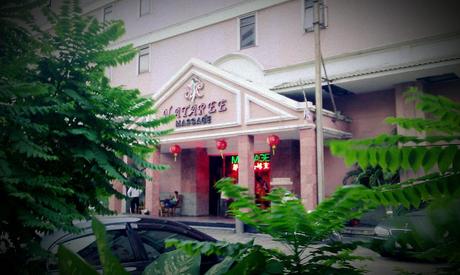 Your average Thai massage starts from 150 baht upwards, depending on what else you need servicing.
Their are a 101 other things to see and do in Bangkok, this is just 5 from the list that I suggest you do. What do you think of my list? Leave a comment and let me know.