Because of the pandemic, a lot of schools are adapting to the new normal. This would also mean that schools are shifting from traditional face-to-face classes to online classes. Aside from a decent device and reliable internet connection, you need to know which tools are accessible so you can work efficiently.
Online Tools Every Student Should Know About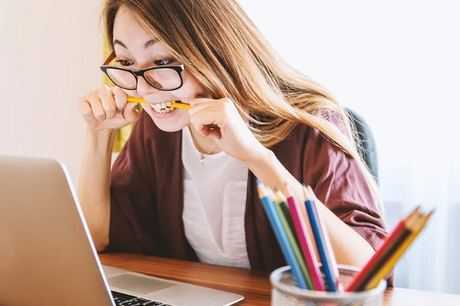 Ideally, those that can be easily found online. From writing tools to creating infographics, all the tools featured in this article will be of help. You don't need to download any app or plug-ins to use them since they are all web-based tools.
Online classes meant all document files that you will submit and receive will all be digital. Sometimes, you're going to need a trusted file converter that can do the job with just a few clicks. Everything related to PDF can be found on PDFBear.
You may convert , merge files, split PDF, and compress when needed. You can also easily convert files from one format to another. And you can try using PDFBear for free but PDFBear Pro unlocks all its features and functions. If this is something that you might need in the long run, investing in PDFBear is worth it.
Just to give you an idea of how powerful this web-based tool is, you can also restore corrupted files, convert HTML to PDF, and even unlock PDF files!
Aside from the wide array of tools, PDFBear is also SSL encrypted . It means that all files uploaded to the PDFBear server are safe from getting stolen.
Once you're done converting files, PDFBear gives you a one-hour leeway to download the files. After one hour, all files uploaded and converted will be wiped out from the server.
If you want to improve the design of your presentations, is the way to go. Canva is a web-based tool you can use to create infographics and other things related to graphic design. You don't have to be an expert in designing to start using Canva.
If you don't want to make everything from scratch, Canva has a lot of built-in templates that you can use, according to what you need. The drag-and-drop function is what makes it easier to use. You may access Canva using any device.
Once you've created an account, you'll automatically get the perks of the basic plan of Canva, which is free. However, you may opt to upgrade your account to Canva Pro. Subscribing to Canva Pro unlocks a lot of tools and other designs that may be useful for you.
But if you're just creating something simple, the free version of Canva should suffice. All designs you've created will be saved on your account where you can re-edit and download them as many times as you need.
Writing papers, reports, and reflection papers can be tiring. You might not even be able to spot some grammar and punctuation mistakes when in the process of writing. Luckily, you can do a quick check of your works before submitting it to your teachers.
Just like the previous tools, you need to register an email before using . The free version of Grammarly will scan your document for grammar mistakes, vocabulary suggestions, and misplaced punctuation marks.
All you need to do is paste your document or upload it straight to the Grammarly server. Grammarly will give you the results in just a few seconds.
The free Grammarly is good when you're on a budget. But if you write daily, Grammarly Premium can aid you with more than just the basic features.
Grammarly Premium helps you dissect your document and identify passive voices and other writing inconsistencies. Your files will also be automatically saved on your account so you can always get back to your documents from time to time.
Mendeley is a reliable reference manager. This is a good companion tool when working on your academic papers and research. Mendeley Web gives you access to your library anywhere and any time of the day.
You may access the site using whatever device you have. It helps you organize your references, create bibliographies, and annotate citations. Its database has millions of reliable references that you can use for your papers.
All you need is to sign up using an email! Aside from being a research management tool, Mendeley Web allows you to connect with other fellow scholars. You may share your research online and even collaborate with them.
Online classes mean that there are a lot of available distractions online. While it is tempting to slack off, these distractions can affect your performance. This is when KeepMeOut steps in. KeepMeOut is a web-based tool that can help you cut down visiting a website.
The tool is simple to use and pretty straightforward. All you need to do is type in the website that you want to avoid and a certain timeframe. KeepMeOut will generate an alias or a new link, which ideally you need to use whenever you visit the website. This is crucial to make it work. Say, for example, you visited a website more than once in 60 minutes, KeepMeOut will warn and lock you out of the website.
You need to wait for a certain time before you can access the website again. KeepMeOut also has advanced tools that you can use. This tool will help you be more productive and mitigate internet addiction.
When it comes to learning, you need to work smart and master tools to make things easier for you. The internet has a lot of sources that you can use but these are some of the most reliable tools used by a lot of students and young professionals.
These are some tools you can use for creating graphic design, handling files, improve your productivity, and can aid you with writing.