Eau Couture
is a UK company that supplies designer taps, showers and other bathroom accessories from numerous factories in Europe. Bathrooms are one of the most used rooms in our homes, but when it comes to redecorating the house, they're rarely at the forefront of our minds. Second only to the kitchen in terms of average cost when it comes to a full re-fit, bathrooms can be expensive, but that's not always the case. There are a number of materials and building techniques available that can save you money whilst still maintaining a premium feel.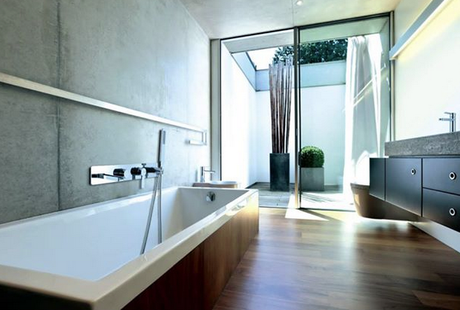 We've noticed a number of interesting and exciting bathroom design trends appearing recently, so we've compiled a list of what we think you need to take into account to make sure your new bathroom looks the part in 2014.
Mosaics are back
Patterns, specifically mosaics, are definitely a big trend in contemporary bathroom design right now. Tiles that create big, bold and bright patterns will set your bathroom apart. Combine these patterns with a gorgeous modern back-lit bathroom mirror or a large modern soaking bathtub for that extra WOW.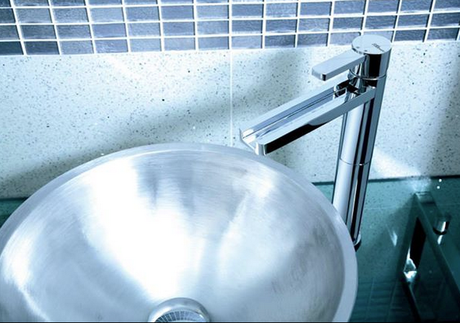 Take a soak
Speaking of which, many people are now opting for large, spacious free-standing soaking tubs over a regular bath. Requiring a bit more space than your average bathroom, these large bath pieces feel luxurious, helping you to relax in comfort after a hard day at work.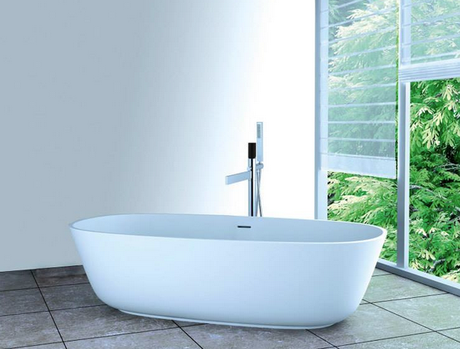 Wash down
If you don't have the room for a large soaking tub, but still want the option of sitting down, join the growing number of people choosing to add in a seat to their showers. A recent survey has shown that a large number of bathroom designers are choosing to add seats or benches to their showers, in addition to lighting.
Getting hot feet
Getting out of the hot shower into a cold bathroom can be an upsetting experience, but with radiant floors warming your feet before and after your bath or shower, that won't happen any longer. The price of radiant floor heating is dropping rapidly, and with installations becoming quicker, underfloor bathroom heating is becoming more and more popular.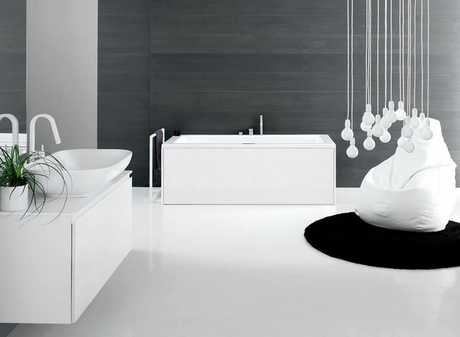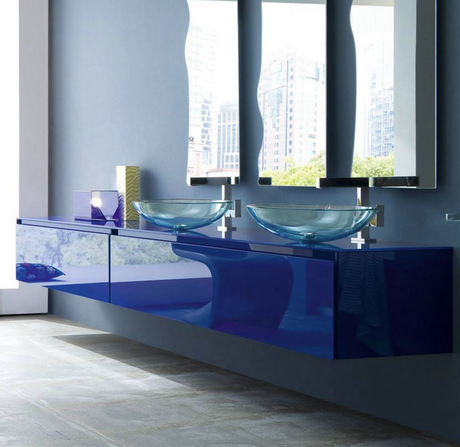 Tap, tap, tap
If you don't want to change your bathroom suite completely, adding designer taps, contemporary showers and unique bathroom accessories can totally change the look and feel of your bathroom. Chrome or gold taps are very much in trend, and combining gold taps with a copper bath (also a new trend) will make a bold statement.
Born from a passion to bring unique and cutting edge design, Eau Couture bathroom products are constructed from the finest materials and manufactured in the very best factories Europe has to offer. They also ship direct to your bathroom, at a price that won't break the bank.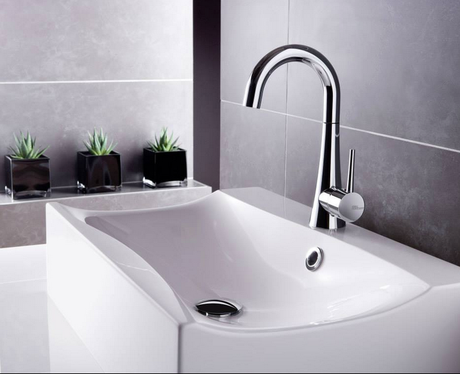 And there you have it; some tips on how to turn your existing bathroom into something memorable. So if you want your WC to be more OMG, add some of our suggestions and turn that drab bathroom into something memorable, contemporary and unique.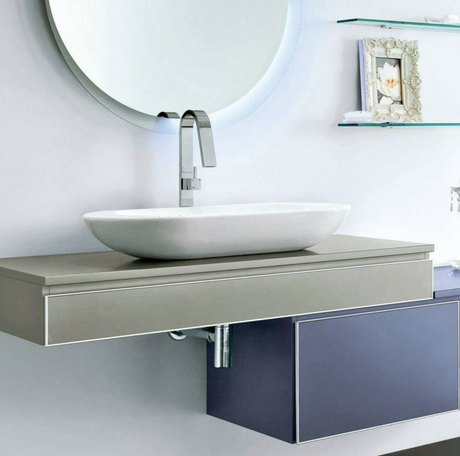 Happy decorating!