DressMe Covent Garden………….
is a local fashion blog all about the fashionable bits and pieces you can (and would want to) buy from the shops in Covent Garden. We tell you all about our favorite womenswear, menswear and accessories on a daily basis so take a look next time you're heading that way!
1. Foxhall London, Covent Garden (Menswear Only)
Foxhall deserves 'Must-Visit' status because of its unique take on menswear. Foxhall London are an independent menswear brand who specialise in modern urbanwear providing the modern urban gentleman with all the clothing he needs to go from workday to weekend.
This store is their only store and it has a really cool vibe with bare concrete walls and floor sitting alongside industrial furniture all topped off with Foxhall's signature scent that's pumped out of a special air ventilator (it smells amazing).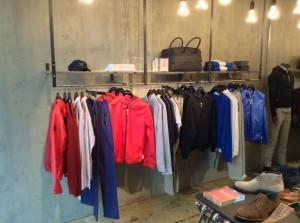 Our favorite pick from the Foxhall Covent Garden store this week is this blue zip cardigan (£108) – it's great for when things are a little chilly in the Spring and the blue color will give any outfit some vibrancy.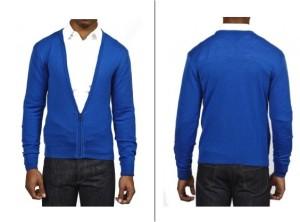 2. Hobbs, Covent Garden (Womenswear Only)
This Hobbs flagship store is a 'Must-Visit' because of the sheer size of it. If you're a Hobbs fan anyway, this store should have pilgrimage status for you. The store is beautifully laid out with furniture from carefully selected British designers and very much 'a place for everything and everything in its place' attitude. The aesthetic is classic Hobbs; elegant and understated with clear inspiration from British heritage (from color palette through to fabric and fresh flower selection).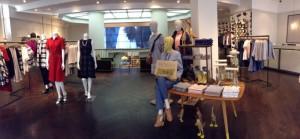 Our favorite pick from the Hobbs Covent Garden store this week is this super chic co-ordinating pencil skirt (£110) () and shift top (£99)  combo – great for work or dinner with the girls.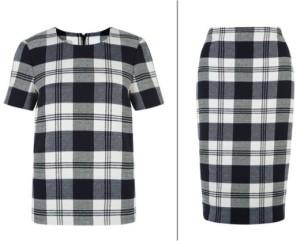 3. United Nude, Covent Garden (Mens & Womens Shoes)
This unique footwear brand are making waves in the fashion world with their futuristic and innovative designs. Their store on Floral Street is a full on immersion into the United Nude world and therefore deserves our 'Must-Visit' status. There is an entire curved wall of shoes (which is incredible) and the creativity of their designs will inspire the rest of your wardrobe to boot!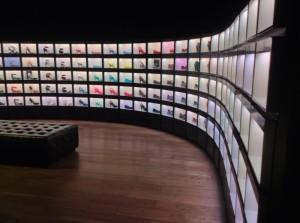 Our favorite picks from the United Nude Covent Garden store this week are these women's sandals which are great for a fashion forward look this Spring (£160)  and these men's boots that will keep you dry and fashionable in the April showers (£150).

4. Bolongaro Trevor, Covent Garden (Mens & Womenswear
Bolongaro Trevor is the latest creation from All Saints founders, Kait Bolongaro and Stuart Trevor. It has all the eccentricity and leather you'd expect from the duo topped off with another big dose of quirky. With its penchant for taxidermy, the Bolongaro Trevor store is not for the feint-hearted but it certainly provides the unique and fashion forward clothing that your wardrobe needs – especially if you like a good bit of Victoriana.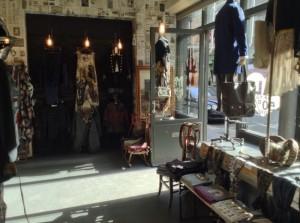 Our favorite picks from the Bolongaro Trevor Covent Garden store this week are these two coats; this blanket wrap coat from the womenswear collection (£245) which is perfect for a cosy walk in the Spring chill and this jacket from the menswear collection (also £245) which makes a great weekend look.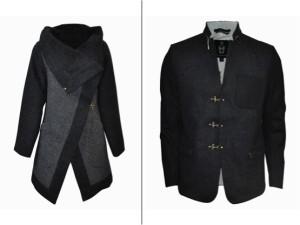 5. Kurt Geiger, Covent Garden (Mens & Womens Shoes)
Kurt Geiger has long been a favorite for shoe-lovers but this store is the ultimate in shoe heaven. With cool artistic mannequins and a shoe chandelier (yes, I repeat – shoe chandelier), this store is so much fun and stocks so much Kurt Geiger that you really won't be able to leave without buying something!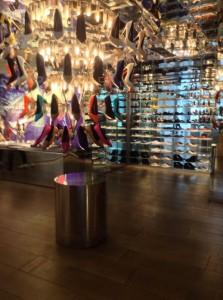 Our favorite picks from the Kurt Geiger Covent Garden store this week are these women's black suede heels (£195) that will make you feel better than Cinderella at the ball and these men's brogues (£210) that are great worn casually and versatile enough to wear with something smart.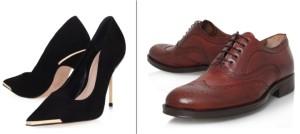 If you would like to feature on www.5thingstodotoday.com then please complete the contact box or e-mail David using [email protected]
Thank you for reading.
David Ridings