Is there any greater phrase in the English language than 'You are now landing in California'? Probably not – it's a phrase of welcome, palm trees, sunshine, friendly faces and a Hollywood sign presiding over you with the calming presence of a megalithic deity.
That's why the state of California is one of the best places in North America to visit. Whether you want to hit the beach, traipse along the Walk of Fame, witness orange groves that stretch as far as the eye can see, or just relax in your local dive bar, there's something here for every vitamin D craving tourist.
But there are a multitude of things to see and do here, so much so that it can be overwhelming for the casual tourist.
That means you're going to have to don your planning cap and start thinking about an itinerary for your journey.
If all that sounds intimidating, fear not – we're here to give you top tips on how you can make the most out of your first time in this hotspot of the west coast.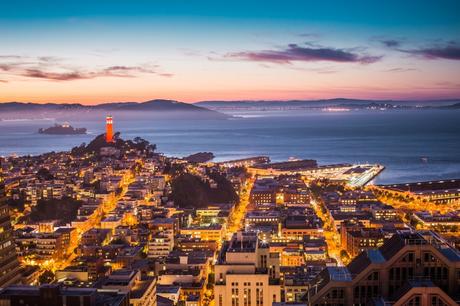 Fly Ontario
Ontario International Airport is situated in San Bernardino County and is a great entry point for anyone hoping to reach downtown Los Angeles promptly.
Private parking from Looking4.com and others can be seen around the airport's entrance, and inside is a wealth of food and useful amenities, including, F Wolfgang Puck Pizza, K Einstein Bros Bagels and a host of coffee shops.
This is a convenient way to start your trip – so book a flight today.
Griffith Observatory
Star gazing doesn't only happen on Hollywood Boulevard – travel to the top of Mount Hollywood and you'll find Griffith Observatory, a planetarium that promises panoramic views of the land below and the sky above.
Santa Monica Pier
The Santa Monica Pier is where you should head if the sun is shining and you fancy a lazy day. Here you'll enjoy the cool sea air, the whirling fun of a traditional theme park, and the bustling busyness of LA's health buffs enjoying their daily exercise rituals.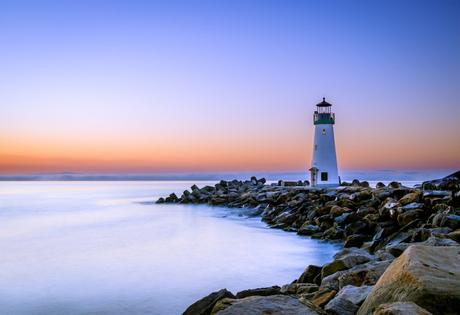 J Paul Getty Museum
The J Paul Getty Museum, otherwise known as The Getty, is an art museum that welcomes more than two million visitors through its doors every year. Why the clamor? Because this is a collection to die for, filled with classical art that's as awe-inspiring as it is grand.
TCL Chinese Theater
The TCL Chinese Theater is a must-visit for film buffs everywhere. Some of the greatest movie premieres the world has ever known have taken place in this cinema with the opulence of a 19th century ballroom. The theater also showcases many of the hand and footprints of the stars, perfect if you want to witness just how small Tom Cruise's feet actually are.
That's our list! Can you think of any other great California landmarks? Then let us know in the comments below!