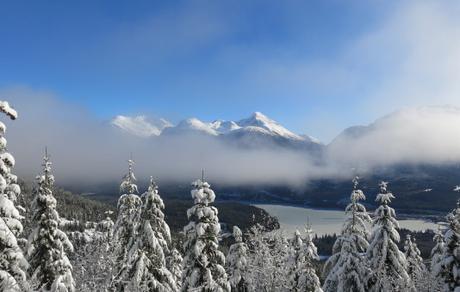 LEANNE MARIE - ON BEHALF OF AWEEKATTHEBEACH.COM
I think we can all agree that often the most difficult part in planning a trip is preparing the items you need to bring. It varies, of course, depending on where you're going and for how long. The task, for example, becomes especially difficult when you are off to a destination with cold and snowy weather.
Recent weather bringing plenty of snowfall in California and across many of the Northern and Western states is finally some great news for all us winter sports fanatics! States like Idaho and Colorado are another couple of our favorite destinations to visit if you are brave enough to travel this cold winter season. If you haven't already heard, Keystone Snow Fort and Skating Rink comes with some of the best attractions, like a snow fort complete with mazes and slides. But, even with enough courage, an unprepared traveler will find it difficult to enjoy this kind of trip if they don't pack the right items.
Because we want you to enjoy every trip, we're highlighting what every traveler must have in their luggage. These are the 5 must-have travel items for a cold winter trip.
1. Layers of clothes
When it comes to your clothes, consider packing in layers rather than in bulk, as heavy sweaters and sweatshirts take up a ton of space in the luggage. This strategy will also give you more clothing options, which is always a plus. Clothes made of wool are especially helpful because it helps to regulate body temperature in any weather. Thin wool shirts will help keep your body cool when the temperature suddenly heats up, unlike a heavy sweater, which will most likely be sitting useless in your bag. You can also choose clothes that come with hoods, so you don't have to worry about bringing additional hats along.
2. Thermal Socks
Along with your clothes, thermal socks will be highly important in this trip. Commonly, the feet are one part of the body that have the least clothing, but you can keep them more insulated in chilly weather by packing thermal socks with optimal warmth and comfort. A great tip is to pack hiking socks, because they tend to come in thinner styles than regular winter socks, but they're also made of wool to keep your feet warm. Better yet, they're designed to dry faster, can be hand-washed, and they still take up less space in your bag.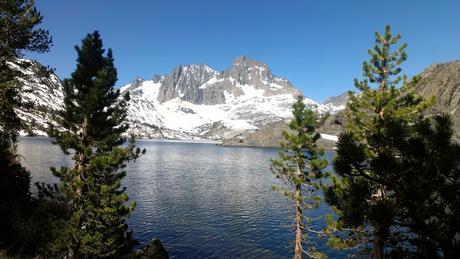 3. Gloves
Gone are the days when mittens and wool gloves were the only options to cover your hands, at least for savvy travelers. Today, the best hand covers come in all shapes, designs, and sizes. If you're on the hunt for something special for a particular trip, look out for gloves that offer any of the following features:
Waterproof
Breathable
Light
Quick-drying
Good grip
Metal fingers for smartphone use
4. Boots
When looking for footwear, opt for the shoes that give you both comfort and warmth in case you will be walking on ice. Boots are easily the best way to meet this requirement when traveling in winter. Apart from providing more warmth, boots are durable, come with good traction and are often waterproof. There are a number of solid, low-frills, attractive winter boots that you can wear right onto the airplane. We'd suggest ones with light lacing and dark colored, so stains will not show easily, but nothing is as heavenly as slipping into a comfortable boot apres-ski.
5. Scarves
To complete your look for the winter, don't forget to bring a warm scarf on your trip. Consider colorful ones to bring balance to more muted winter wear. It will brighten up your whole ensemble all the while keeping you warm. Scarves aren't only for the ladies, either. Men can also wear a scarf to look dapper in winter. If you're still not sold, check out this Life Hack guide with 11 ways to tie a scarf for men.
Winter is as fun a season to travel as any, since there are certain attractions that are only available at this time. But it does usually require more preparation than a destination that only really calls for swimwear. If you have other tips worth sharing for travelers going on an adventure this winter season, leave your ideas in the comment section below.