Accessorizing is one of the most effective ways to elevate a man's formal outfit. It also allows you to express your personality and create an impressive look that everyone will remember. The challenge with wearing accessories, however, is finding the right pieces that will complement your style. After all, it is easy to go overboard, especially if you have a collection of rings, watches, and other men's accessories in your drawer.
If you are wondering what types of accessories you should use for formal occasions, read on. This article will offer five must-have style items to spice up and complete your elegant outfit. We have also included a couple of tips to help you select appropriate pieces so you can eventually master the art of accessorizing.
Cufflinks
Cufflinks are staples for formal events. Besides holding your shirt cuffs neatly together, these accessories add an air of sophistication and class to your overall look. You may opt for a classic pair of custom cuff links that work well with your ensemble. As a rule of thumb, the material of your cufflinks should match your other accessories. For example, if you have a gold-plated watch, it is best to wear cufflinks with gold tones to complement well with your other accessories.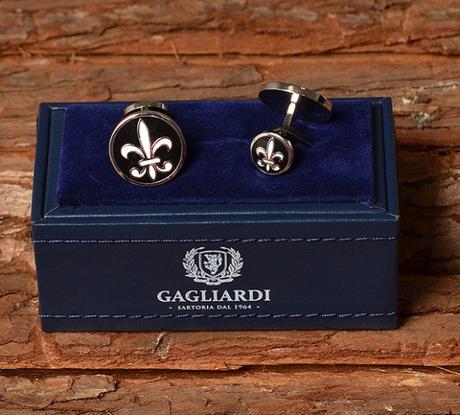 Moreover, we recommend choosing elegant designs instead of overly decorative and overly-flashy ones. Perhaps a pair with mother of pearl or onyx for extra charm. Ultimately, you can never go wrong with classy and tasteful styles. Keep in mind that less is more when it comes to accessorizing for formal occasions.
Elegant watch
As with cufflinks, a formal occasion calls for an elegant watch. Picking out a classy timepiece that looks good on your wrist is a good rule of thumb to follow. When choosing the right piece, look for a dress watch that is lustrous, chic, and simple. Consider a watch with a leather band that matches the color of your belt and shoes and a metal case that complements your cufflinks and other metal accents of your accessories. You may also opt for a solid-colored watch face that blends nicely with your outfit.
For a clean and polished overall appearance, it is also best to pick a timepiece that suits your wrist and body size. If you are on the slim side, opt for watches with thin bands and smaller faces. Choose the opposite if you are on the muscular or heavier side.
Tie
A tie is a style staple that can "tie" all the elements of your formal outfit together. It is also the first thing that people notice when they see you at a party or event. That is why you should know how to choose the most suitable one that will boost your fashion game. For starters, opt for ties in neutral solid colors that go well with your shirt.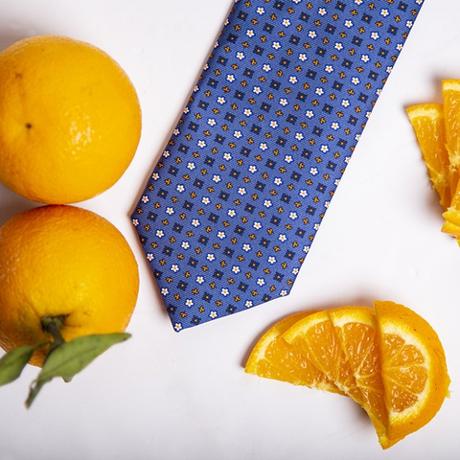 You may also want to choose neckties made of high-quality fabrics with a bit of sheen, like silk, as they look classier and more formal. Low-quality synthetic fabrics with fake shine are a no-no because they can easily ruin your outfit. Lastly, a good tie should suit your physique. Usually, larger men should wear wider ties, while thinner men should opt for skinny ties.
Tie clip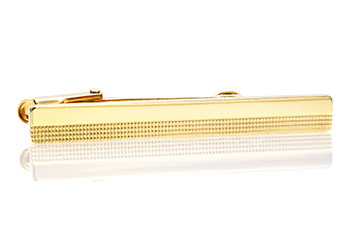 A tie clip is a small metal bar that keeps your tie securely in place by clipping it to your shirt placket. It ensures that your tie hangs straight all the time, resulting in a neat and put-together appearance. Besides being functional, a tie clip also serves an aesthetic purpose. It adds a bit of sophistication and charm to a plain-looking tie-perfect for formal outfits.
If you want to nail the classy look, opt for a simple design that complements the style and color of your tie. Make sure that it also goes well with your other metal accessories, like cufflinks, for visual unity. A tie clip with a unique texture is also a good choice as long as it appears very cool.
Pocket square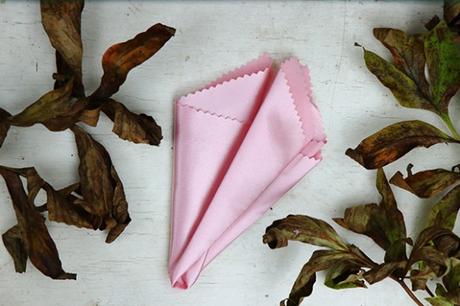 Give your ensemble a splash of color and extra personality with a pocket square. This accessory is particularly helpful if you think that your formal outfits look strikingly similar. When choosing a pocket square, remember to choose a fabric that combines well with your other accessories. Although you can find retailers offering matching ties and pocket squares, you can create a more sophisticated vibe if you opt for designs and fabrics that look great together rather than look practically the same.
For instance, you may pick a patterned pocket square with a secondary color that matches your plain-colored tie. You may also opt for a piece in a shade that is slightly darker or lighter than the overall color scheme of your outfit. Whatever style or design of pocket square you choose, be careful not to go overboard. As with your other accessories, it is best to go for classic and elegant. Keep your novelty and statement pieces for casual occasions.
Wearing the right accessories can elevate your style and help you create that elegant, polished look for any formal occasion. Remember that the key to accessorizing is to keep things simple and tasteful. Less is more when it comes to men's accessories. So, when you are in doubt, you may want to stick to the must-have items discussed here. Choose pieces carefully and make sure that every element works well together.
Fraquoh and Franchomme
Further reading:
A Basic Guide on How to Wear Accessories for Men
How to Choose Your Accessories
5 Rules Men Should Consider When Wearing Accessories
P.S. We want to hear from you! What accessories do you like to wear? Why? How many accessories do you think is too much? Share your feedback, questions or thoughts in the comments below! For more articles on style, fashion tips and cultural insights, you can subscribe to Attire Club via e-mail or follow us on Facebook, Twitter or Instagram!