This 5 minute red wine vinaigrette is a staple in our house. Easy to prep with four simple pantry ingredients, ready in 5 minutes, and adds so much flavor to your salad!
Salad is just not salad without a good vinaigrette, and if you ask me, homemade is 1000 times better than store bought. From balsamic vinaigrette to cilantro lime vinaigrette to this red wine vinaigrette, you can add so many different flavors to your salad thanks to a few simple ingredients!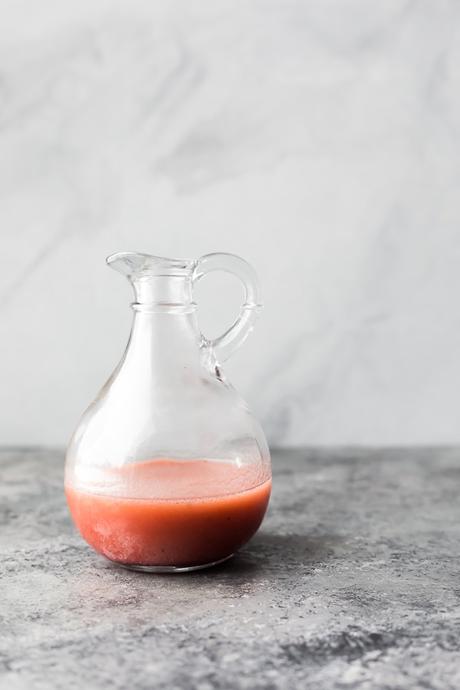 This classic red wine vinaigrette is my go to for pasta salad, but really, it's so versatile it works well on almost any salad!
Made with four simple ingredients that you probably have in your pantry right now, this vinaigrette is ready in just 5 minutes.
It also tastes so much better than store-bought dressing: it's tangy and a little bit sweet, and there are a variety of ways you can level it up with various spices and other add ins.
Why you'll ♡ this red wine vinaigrette
it's ready in 5 minutes or less using simple pantry ingredients
you can make it up to 2 weeks ahead
you can adjust the vinegar to make it more or less tangy
Don't forget to pin this recipe to save it for later!
Continue reading:5 Minute Red Wine Vinaigrette