Get creative with these 5 minute pantry lunches! Assembled on crispbreads, they are ready in 5 minutes and made with pantry-friendly ingredients.
In this world where running off to the grocery store is just not as easy, it's more important than ever to make do with what we have in our pantries. Pantry meals have a certain rap for being heavy or filled with processed ingredients, but with a little creativity, they really can be light, fresh and delicious!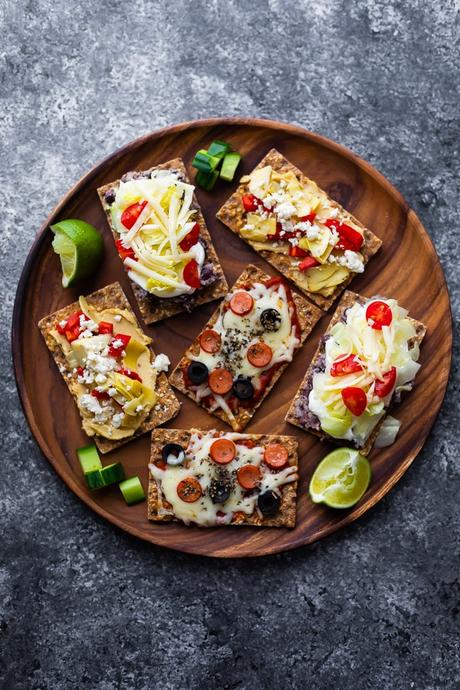 This post has been sponsored by Ryvita Canada. As always, the opinions and language are my own. Thank you for supporting the brands that I love!
If you find yourself staring into your pantry wondering what you can come up with, you are not alone!
Today, I'm partnering with Ryvita Canada to share three delicious pantry-friendly lunch ideas that you can prepare in just 5 minutes.
While I've used the sesame rye crispbreads, Ryvita has a ton of different flavors for you to choose from. Rich in fibre, they are a great alternative to breads and an awesome way to lighten up your lunch!
Find more information about Ryvita crispbreads at Eat Outside the Breadbox.
Why you'll ♡ these 5 minute pantry lunches
they are light, but filling and are great for grown ups or kids
you can assemble them quickly
they are based around pantry staples
Recipe Video
Watch the video below to see how I prepared these pantry lunches. You can find more videos on my YouTube channel!
Continue reading:5 Minute Pantry Lunches