Women- this word is the amalgamation of five letters and every letter has its own significance i.e. W for wonderful, O for outstanding, M for marvellous, A for adorable and N for nice. So, for the incredible ladies, Women's Day is booked for making them feel exceptional. Women play so many roles such as mother, daughter, sister, wife, and so many others without holding any grievance in their hearts. So, why not make this Women's Day very special for the fantastic ladies around us with some amazing Women's Day gifts. 
Women are the greatest blessing from God in everyone life because they teach the world how to love selflessly. So, to make them feel very special on the occasion of Women's Day, you can do something unique for them. In this regard, you can start with a small step- Women's Day Gift will be a nice option to start with and put a smile on the face of lovely ladies.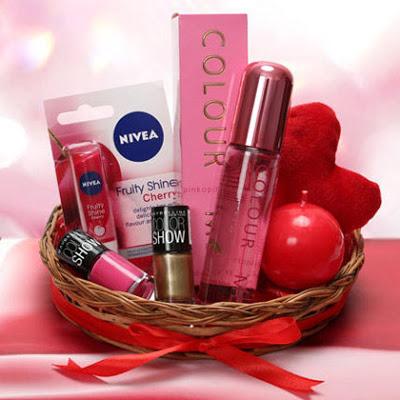 To make your special one feel cherished on this Women's Day, here are some unique gift ideas. Have a look- 
Promise - She is not just a mother, daughter, wife, or sister, she remarkably fulfils several other roles in people's lives. Let all the special women in your life know that they are very precious to you and you feel blessed for having them in your life. Give your dear one a promise to always be there for her no matter how the condition will be. This is the gift that she will absolutely like because we know women want love or support more than anything in this world.
Book – If your lady likes reading, then gift her book or novel that matches her interest well. It will be a fantastic gift for her. 
Planner diary - For the lady who is busy all the time and have to manage a lot of things, the planner diary will be the best option. She can use it to write down her daily plans and other important works. It will help her to keep track of everything. 
Jewellery - This idea never fails to impress the ladies because the love of ladies for jewelry is endless. Any age group of women loves jewelry. There are so many varieties of jewelry such as pendant, bangles, rings, earrings, and bracelets. Gift can be given according to the interest of your loved ones.
Camera - If your wonder woman like to capture the moments and photography is her passion, then this year, gift her latest technology camera to make her feel happy and encourage her to keepsake the moments she loves. 
Bag - Whether your lady is working or a house wife, she will surely love this gift because while going to office or for shopping, a bag is needed to keep the essentials safely. You can gift this bag to your mother, wife, sister, colleagues or any other special ladies in your life.
Women should also be encouraged or supported by not only men, but also by other women that will help the womankind to lead towards the betterment. Appreciate women for their selfless love and hard work that they do for you.  It is the duty of everyone in the world to bring a positive attitude for women everywhere; whether it is on work, home, schools and colleges. Women have soft hearts which melt with the smallest gestures shown by anyone closer to them.  You can even make them happy by giving some gifts and time to them. But, you should be careful while selecting gifts for mother, daughter, sister, colleagues or your wife so that they should relate to their interests.