Backlinks maintain the highest correlation to search ranking compared to other factors. They are long term resources that will keep yielding traffic long after acquisition. The bigger your link portfolio, the higher your online visibility. In this article, we are going to have a look at five tactics used in backlink building. This process will equip you with skills crucial in the identification, acquisition, sorting, reusing and growing your backlink catalog.

1. Build Links Using Custom Search Engines
So you have new, exciting content ready to post but aren't sure of the exact sites you can request to be linked with. Narrowing down to sites that have linked your work before is the way to go.
The odds of these guys back-linking you again are high. Manually finding out a comprehensive list of such sites is a whole different ball game though. So how do you draft such a comprehensive catalogue? Easy, use a web analysis tool like ahrefs, majestic, open site explorer etc. to compile the tally.
Once you have the data, create a "google custom search engine" completely based on that. This will allow you to easily fetch relevant information from the entire enumeration of sites through a simple search query.
To illustrate this, we are going to use "Ahref's site explorer tool", which has a monthly subscription. Assuming you have made the payment, let's get started;
 > Open Ahrefs home page and enter the "domain name" (for the entire site)/ "url" (for a page in your site) you want to promote and run the forage.
 You will get an index of all affiliated links, use the following settings to further filter out junk and remain with Natural links( by sites that have referred to your content based on its usefulness);
•    one link per domain
•    link type>dofollow
•    platform>wordpress( you can chose others depending on your preferences)
•    language>English
Export the listing as a csv file( comma-separated values- a simple file format used in storing spreadsheet or database )
Copy the spreadsheet before importing
Go to the "IMPORT AHREFS EXPORT HERE" button then select Cell A1
On the top left corner click File > Import > Upload > Select a file from your computer (the csv file you had exported)

Set your import settings as follows
"Import action"-append rows to current sheet
"Separator character"-detect automatically
"Convert text to numbers and dates" select-yes
¬ click "import" to upload the data into the cell
Now you have a backlink database.

Next, you need to set up a custom search engine (using a google account) to query the database using the following procedure;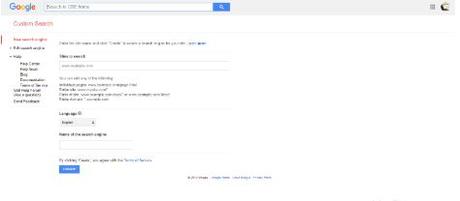 Navigate to google search home page
¬    Key in the domain name you want searched 
¬    Enter the name of your search engine
¬    pop create
At this point you have the ability to only search the single domain you have fed in. To integrate the rest of the domains;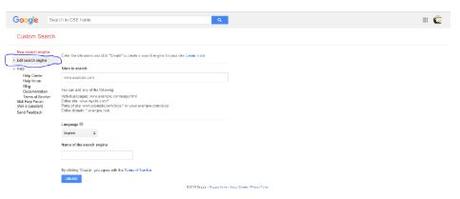 select "edit search engine" option on the top left menu of the engine you just created 
¬    Choose "include sites in bulk" option then select "include all pages on these sites" 
¬    Then save
¬    Upload the rest of the spreadsheet data labeled more websites
You now have a broader "custom search engine".
What can you do with this? Next time you have a new post, you can query its keywords to find sites that have posted similar content before and are therefore more likely to link your content again.
To improve your reach, seek to grow your link profile by getting as many relevant links as possible. 
Google increasingly uses context not wording to fetch content. Using semantic keywords (differently phrased words with similar meaning) will land you more such links.
There are three ways of attaining this;

I. Google auto suggest;
Search suggestions you see when typing queries in Google search before hitting go.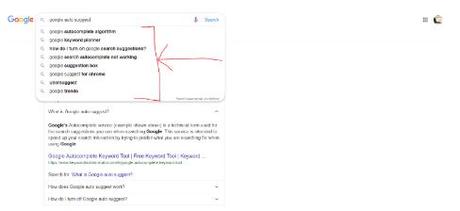 II.    LSI graph
Latent semantic indexing (LSI); words/phrases highly related to the topic you're searching. Google's search bots use this to determine the relevance and quality of the results the pool.

III. Google related searches
This is the list you get at the end of a search page showing other things people having been looking for on the same subject

2. Three Steps Method to Replicate Competitor Links
Majority of your competitors are probably heavily invested in link building already.  You don't have to redo the same.
Simply follow this approach of adopting/"stealing" their work to save yourself time and money;
¬    go to google search bar and enter the phrase you are trying to rank( ideally from your work)
¬    copy the url of the 1st ranking page of the results
¬    paste it on the Ahrefs site explorer search bar 
¬    go the site's backlink profile to analyze their secrets
Studying your competitors will help you understand;
¬    The industry; showing you which opponent is getting the most backlinks and which sites are likely to link you 
¬    The competition; which strategies are they using to land quality links?
¬    tactics that flopped  in attracting links to help you avoid similar pitfalls

The most effective way to achieve by using "RLR-Research Learn Replicate" proficiency outlined below;

 Research/look for competitors
You can either study the competitive landscape of the whole or a particular page in your site. There are two ways to do this;
a) Using ahrefs keyword explorer tool
Enter a keyword you are trying to rank on the "search bar" then run an exploration

This will pull a comprehensive analysis including domains along with related backlinks

Add the pages with highest backlinks your prospect list
b) Search google
Run a phrase that closely describes what your page is about on google search

Use the scraper extension from chrome to pull the most relevant results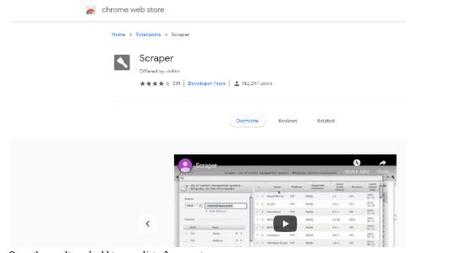 Copy the results and add to your list of prospects
The outcome of these two methods will yield a mixture of both useful and junk links.
Run your results through any of these two methods to clean up your results;
¬    URL profiler; A powerful tool configured to sort a large array of data into backlinks and corresponding referring domains


Note: Be sure to check ahrefs on the "URL level data options"
¬    ahrefs batch analysis tool; to map keywords to their respective url
This should produce an organized spreadsheet.
Learn how competitors are landing backlinks

Now that you have a competitors list, it's time to figure out how they are landing referrals. You can either be general or specific about this;
a) General overview
This basically entails finding out what's working/not working in the niche as a whole by inferring trends.  

The procedure is as follows;
¬    Paste a competitors domain onto ahrefs site explorer
¬    Navigate to referring domains
¬    Add a do-follow filter 
¬    Find out where the links are coming from
¬    Repeat the process for a variety of links to notice a pattern of what seems to give the most backlinks

b) Specific overview
This is taking a closer look at the specifics of the sites.
Navigate to the page analysis using the same procedure as in a) above

Navigate to individual referred domains and see what type of content is most linked

 Repeat for more domains to establish a pattern of what's most linked.
> Replicate
Once you have established the best techniques competitors are using to get the most backlinks, follow suit.
3. Creating Pages That Journalists Are Looking for

This is a bid to be used as a reference on content created by journalists and bloggers to increase your chances of consistently getting backlinks whenever the content is created in your space.
How do you do this?
Compile a list of keywords with the highest likelihood of getting cited.
They could fall into any of the following major categories;
¬    Lists
¬    Definitions
¬    Statistics
Go for the most searched words but with a low keyword density. This point out highly searched areas with fewer resources on it. Lastly, create content along these lines.

4. 301 Redirect of all the 404 Pages 
At some point, you might have had a backlink to a page you have updated without implementing the correct 301 redirects (A permanent redirect which passes ranking power from an old to a new page)
When this is not implemented, link equity is lost.
How do you find those links?
¬    Go to ahrefs, enter your query 
¬    Analyze the referring domains report using the "best by links" "404" filter.
¬    This will give you the total number of RD links 

Note: when you click further on the referring domain link, it isolates exactly how many of the total results are pointing to a 404 page. 
This basically shows you how many backlinks other sites are giving you whose content is non-existent from your end. Gather higher ahrefs ranking links and point them to more potent posts on your site.
How do you do this?
¬    Run a 301 redirect function to replace the 404 pages with a more potent post
¬    Communicate to the site owner to update the link to the new page

5. Using Alerts Tools for Backlinking 
These are tools that notify you every time someone mentions your business online. Thereafter, you can request them to backlink your content if they haven't already done that. The two best alert tools are;
Google Alerts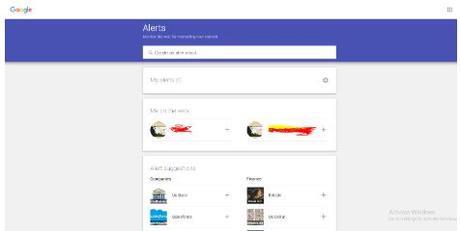 Head over to google alerts and enter the phrases you would like to be alerted about.
Chose email as your preferred contact method.
 
Ahref Alerts
This is similar to google alerts with a provision for more customizable options like the ability to specify frequency and context of mentions.
---
Eric Prinsgate is a Marketing expert and Copywriter Mediaone, an SEO agency based in Singapore and one of Singapore's first locally and internationally recognized white hat SEO digital marketing agencies. He is passionate about using winning marketing strategies to help businesses keep up with the latest search engine algorithm changes.  His methods have been proven to produce lasting results with a significant increase in conversion rates of up to 500%.