5 kitchen organization tips that will help you get your kitchen in order! These tricks and tools make it so easy to see and find what I am looking for.
Organization does not come easily to me; its' something I have to continually work at.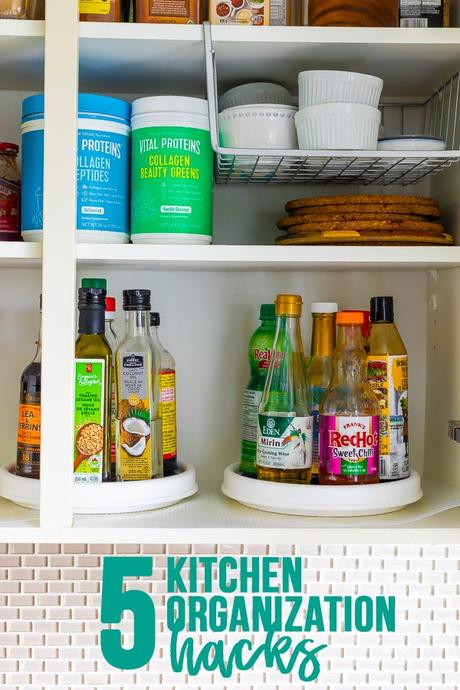 Since moving into our new home, I've organized and reorganized the kitchen several times to get things just right. It definitely takes trial and error for everything to find its place in the kitchen and for everything to 'flow' right.
Today I'm sharing some tricks I've learned along the way. I'm also sharing some of my favorite kitchen organization tools that have really helped me get organized.
Let's talk kitchen organization tips!