To the initiated, the Black Country sounds like an industrial wasteland, bereft of charm and lacking in anything worth seeing. In reality, although the area was once the center of the Industrial Revolution, hence the name, today it is a great place to visit with lots of interesting attractions.
When you visit the Black Country you are spoilt for choice in where to stay. Birmingham is the largest city in this part of the world (click here for information about hotels in Birmingham), but there are plenty of other towns and rural B&Bs to stay in. So what attractions should you add to your 'must see' list when visiting the Black Country?
Black Country Living Museum
The Black Country Living Museum is one of the top places to visit when you come to the Black Country. The site contains more than fifty original 19th century buildings from the local area, all of which have been dismantled and painstakingly rebuilt to create an amazing open-air museum. The museum has a full-scale replica of the Newcomen engine, a Victorian classroom, where you can enjoy a 'lesson', and an 1870s bakery that gives visitors demonstrations. This is just a snapshot of the many things you can see and do at the Black Country Living Museum, so be sure to take a look.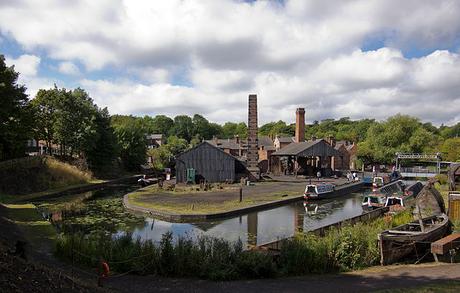 Dudley Zoological Gardens
Dudley Zoological Gardens is home to an amazing array of rare and exotic animals, including snow leopards, African wild dogs, creepy crawlies and scary reptiles. The zoo is a popular place for families and there are always seasonal events taking place in and around the huge 40-acre site. For example, if you or the kids hate spiders, book a place at the Arachnophobics Workshop and learn to love a tarantula. It's fun – honestly!
Wolverhampton Art Gallery
The Wolverhampton Art Gallery has exhibits covering more than 300 years of art, so there will be work to please most people. The art gallery is free to enter, although there are various temporary exhibitions taking place throughout the year, which may not be free. Kids can dress up in historic costumes and if you fancy a bite to eat, there is a café serving hot and cold food.
A Day out in Birmingham
Birmingham is a vibrant city with lots of great attractions. Visit the iconic Bullring Centre, check out the Jewellery Quarter, or do some shopping. Don't forget to call in at Birmingham City Art Gallery and go to the Eastside City Park.
Stourbridge Glass Quarter
If the art of glassmaking intrigues you, pay a visit to the glassmaking quarter in Stourbridge. There are various glass attractions in the quarter, all of which are signposted for visitors. The glassmakers in the quarter all specialise in different types of glass, so check out the glassblowing demonstrations in the different workshops, or sit down with a cup of tea and a homemade cake.
The Black Country might not sound great, but names can be deceptive and you will be pleasantly surprised when you visit this fascinating part of the UK.