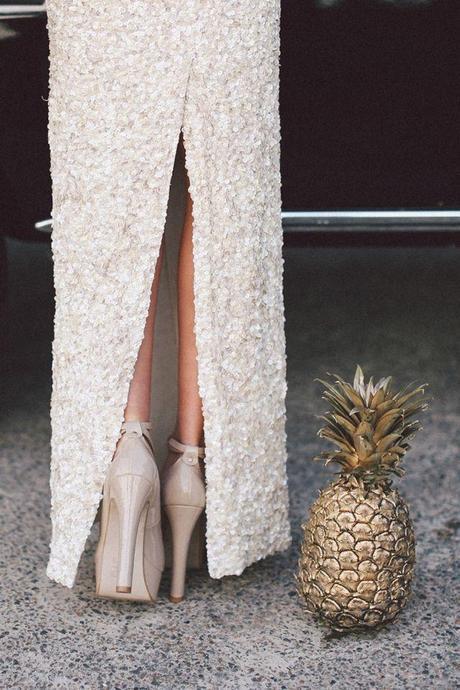 Pineapples are popping up in fashion, weddings and magazines everywhere. Not only is the pineapple a fabulicious fruit with amazing health benefits but it seems they make great centerpieces too. A little gold spray paint and these beauties make very cool table decorations. But why stop at pineapples when you can spray apples, pears and bananas (ok maybe not bananas) Check out the rest of this stunning shoot by Lara Hotz over at Burnetts Boards.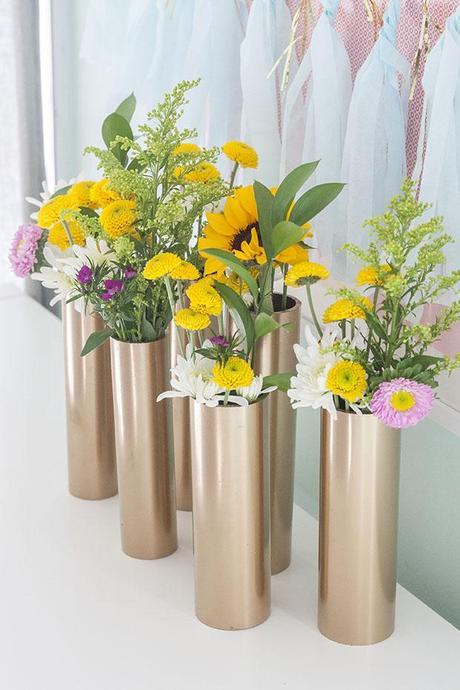 This tutorial by eHow is insanely easy and sooooo freaken affordable! Made from PVC piping and a can of gold metallic spray paint (but you could use any colour!) this is possibly the most affordable way to create multiple wedding vase centerpieces I have ever seen. And they even have a sneaky trick for keeping your flowers fresh. Check out the full tutorial here.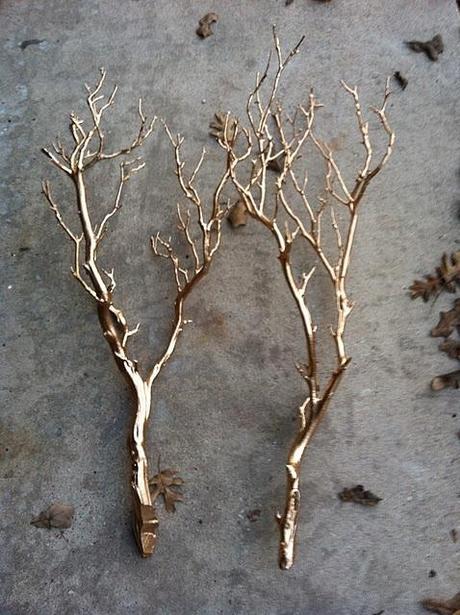 So it does not get easier than this beautiful people. Branches coated in metallic gold spray paint (add a primer coat first if you can for a better finish) then popped in a vase or hung from the ceiling for a golden woodland feel. Check out this sweet idea over at 
Maureen Stevens
.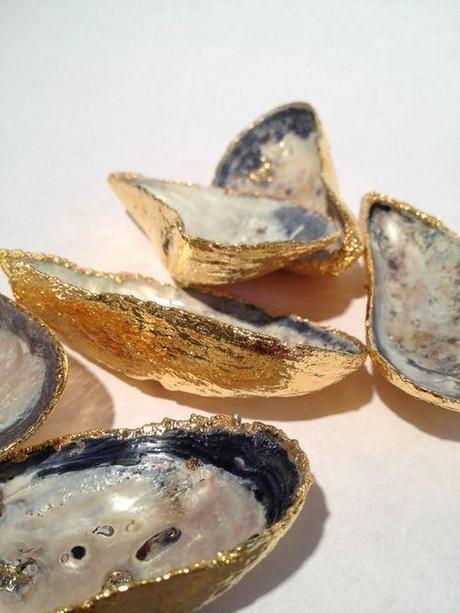 Having a beach wedding? Get collecting shells (how cool do these oyster shells look) and get spraying. If you want to show a little around the rim of the shell you might want to go with a gold paint instead and use a brush to gently dab around the edges. Check out this tutorial also for spraying inside the shells. You likey?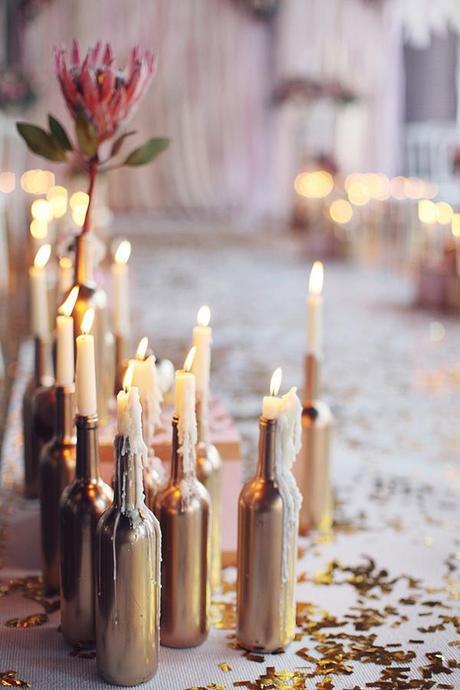 This diy idea comes from a gorgeous Moscow wedding over on Ruffled beautifully captured by Sonya Khegay Photography. So simple it really needs no explanation, empty wine bottles + metallic gold spray paint + candles = a brilliant way to light up your wedding tables. If the gold doesn't float your boat why not change the color of the spray paint or even use some of the newer brighter coloured candles! Genius!
Did any of today's projects rock your world? I would love to hear from you in the comments below!
Happy Friday beautiful people xox