Though beards and mustaches may seem to be trending at the moment, men have been grooming their facial hair for millennia-and for a wide range of purposes. One study from Modern Gentleman estimates that 55% of the world's population has a beard, with up to 33% of male Americans currently rocking facial hair.
For most, it will take between two to six months to grow a full beard. Though many male actors and performers opt for the trendy light stubble beard, more and more guys are opting for full coverage. As mentioned above, this is nothing new -the popularity of the beard has held steady over centuries despite the ebb and flow of style trends.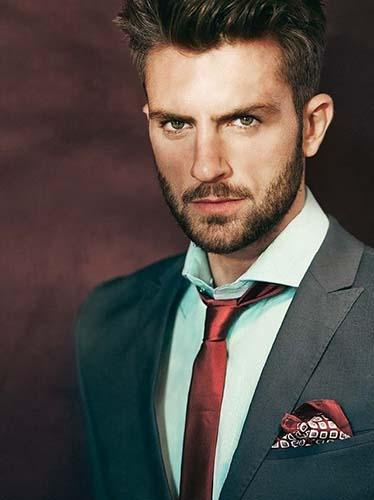 Not all guys can grow a beard, whether for genetic or lifestyle reasons. Many men will need to decide if a beard is work-appropriate, as some positions bar facial hair, such as healthcare professions. Others might actually benefit from a beard, including professional poker players. Though many prefer sunglasses, a handful of memorable beards and mustaches have been seen at live tournaments in Vegas.
Beyond these considerations, some men will have to factor in their partner-are they attracted to men with beards? Some might find them uncomfortable or even unsanitary, but with a few mindful practices and a well-rounded knowledge of facial hair, men can easily elevate their beards with these handy considerations.
All the fixins
Most men are shocked to find out just how many products the average woman uses on her hair-from shampoo to conditioner to leave-in oils to gloss spray to styler. Even more are stunned to learn that their beard should be experiencing just as much posh pampering on a weekly (sometimes daily) basis.
A well-rounded beard-care routine includes wash or shampoo for cleaning, oil for skincare beneath the hair, balm for conditioning, conditioner softening, a brush for follicle care, and a comb for styling and shaping. It's a lot, but these products will keep your beard looking nourished and clean.
Don't forget the face
The beard oil mentioned in the first section will go a long way in protecting skin beneath the beard, which should always be a priority. After all, beards come and go. The face (and skin) beneath will always be there.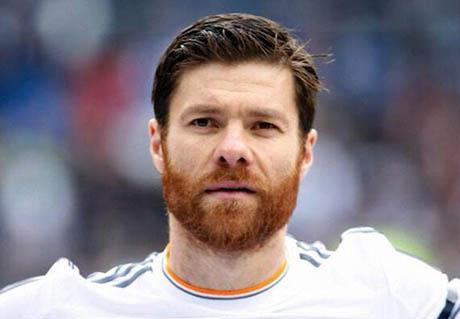 Speaking of the face beneath, keep in mind that styling and shaping a beard should be based on facial shape. There are plenty of resources online that make choosing a beard shape based on cheek and jaw shape easy. Don't forget to factor in accessories like prescription and sunglasses, as well as hairstyle. These factors will affect the length, style, and shape of a beard.
Be soft
Maintaining a soft, workable beard should be a top priority for most bearded men. After all, partners will often be up-close and personal with a beard, which means using quality and long-lasting products should be of utmost importance. This will also go a long way in the workplace, especially with bosses who are on the fence about allowing facial hair.
When it comes to softening and moisturizing facial hair, balms and leave-in conditioners should be the focus. Much of this grooming will depend on the weather; the colder the climate, the more important it is to use overnight products that can be absorbed by hair follicles.
Be patient
Beard disasters happen. Sometimes it's the cause of a wayward lighter that singes a patch of hair, while other times it's a slipup when trimming. In these circumstances, it's easy to panic and start hacking away at a beard to cover up the mishap.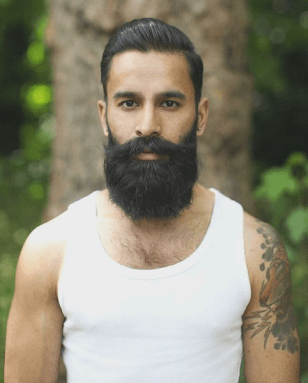 Patience goes a long way in correcting beard shape rather than cutting it all off and starting from scratch. Those who experience a serious mishap with trimmers can always head to the barbershop.
Supplement your hair care
As mentioned above, most women use an array of products on their manes to achieve a certain look. However, many also go much deeper to foster thick, luminous hair by taking supplements. Specific vitamins and minerals are necessary for promoting healthier hair, skin, and nail growth.
Now, men can take advantage of brands that are designed with male hair growth in mind. Beards, in particular, need Vitamins B5, B3, and B9. Those looking to change their diet rather than take supplements can look to lean meat, nuts, eggs, milk, and leafy greens to support their hair health.
Caring well for your beard will make it look healthy, which will give you an overall strong and confident aspect.
Fraquoh and Franchomme
Further reading:
What is a Beardstache?
What is Beard Oil and How to Apply It? Growing a Beard: The Complete Guide
P.S. We want to hear from you! How do you care for your beard? Do you use products from a specific brand? Do you have a beard care routine? Share your feedback, questions or thoughts in the comments below! For more articles on style, fashion tips and cultural insights, you can subscribe to Attire Club via e-mail or follow us on Facebook, Twitter or Instagram!