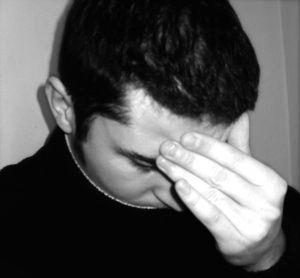 As I'm always saying, a blog is not hard to set up it only takes 5mins of your time but the hard part of blogging is publicity/ promotion. Do you know the most frustrating moment of blogging, is when you write that killer story and hope to get like 1000 visit but after the day runs out, you get just 3 (three) visits. You will never get those readers if you don't front your blog out to the world, you need to have exposure as a friend to move you beyond just your family reading your stories, you need to burst your way out of those bubble and start seeing things in "pure HD view".
There are many reasons why your blog is still in the dark but instead of discussing many reasons, we are just going to discuss some few of the basics and sure ways so you can pick and straighten your blog with the tips.
Some reasons why your blog is still on hiding are:
Using a slow server or Low bandwidth website
Lack of updated posts
Lack of publicity
No share button on your blog
You're just not trying enough
So how can we tackle these above mentioned problems? Hey! As the story goes, we also need your contributions so as the ministry can move ***lol***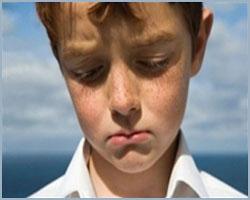 When I started blogging newly, I never knew much about what and how hosting works, I never knew the implications and so many other stuffs attached to it but I was just looking for where to host my blog so I bought a hosting plan from a hosting company without knowing anything about them. After some weeks of buying the hosting plan, I started facing error reports and bandwidth problems which we all know is bad for a blogger and the most painful part of it all, they do not give refunds so after so many complaints I started doing some research and enquires from other bloggers till I finally know what is what and moved my domain to a better hosting plan.
What I'm trying to say in essence is; to grow your blog you need a stable hosting provider so that when your readers come to your blog, they will see what they are coming for and to read  your interesting stories and not meeting errors or other hosting problems.
You created and setup a wonderful blog but you hardly update your blog post, maybe you only update it once a week or 3 times a month. What! Do you expect to get many visitors to your blog in that manner? I don't think so. Visitors need a lively blog where they can be updated and be educated, if you can't provide such meal on the table, they'll leave your blog and move to a more resourceful blog.
Always have something to write about because one of the reasons you created that blog is because you want the world to share your ideas and thoughts right? So how can you run out of idea when you're doing what you love doing? Ok! If you run out thoughts always write what interest you, you can as well search for topics or search for most phrases used by top gunz, are you asking how? Make Google your best friend, that's how.
This is the question you should be asking yourself; are you up to your visitors/ readers taste?
Interesting right? You have created your dream blog that has what it takes to go viral, you have that great post, you got the killer content and you even update your blog post frequently but why aren't people reading your blog except your mama and brothers and maybe your friend? Because you're not giving the blog the boost it needs.
I am sorry to say this but if you create a blog and you're not promoting and publicizing it, the blog will surely be a failure. In order for people to notice your works, you need to take your stuff to them to feel what you're made off.
What if they don't like my blog? Never put negative thoughts in your head always try to be positive, because they are millions (if not billions) of people who uses the internet today and everybody have different likes and taste so I am sure that if you front your blog out there, they are going to be thousands of people who are interested in your niche (field). So I will tell you again; stop being afraid and let the world know and talk about you.
TIPS: Let me give you just one or few tips, try to submit your blog to as many blog directories as possible, social bookmarking sites, social networks, do guest posts, comment on other blogs and you're off to a good start.
Have you ever wondered why people put share button on their blogs? Those share buttons are not just for fancy (decoration), they are meant for your readers to read and share your content if they like it.
Your readers and fans also helps to promote your blog by clicking the share button on your blog, but what if you do not have a share button? Then you're missing big time! The one way your blog can grow is by making other people share your content by putting a share button on your blog. If you take a look below this post you will see share buttons and if you look at the left side, you will see a floating share button; do you think they are there just for decoration? They are there for you to click it so your friends can check what you read and if your friend's friend also clicks it, it will also inform their friends. Now you see the power of the share button, go put one on your blog or website or even your forum today and attract more visitors.
Would you like to know one fact about life? We humans are made to be greedy, no matter how many visitors you're getting, it still isn't enough. After submitting your blog to so many blog directories, search engines, social bookmark sites, social Medias, putting share button to your blog and so on, you won't stop there you got to be consistent, create a Facebook page so your fans can relate to you more, open a tweeter account and try putting a "subscribe to" on your blog so that your reader can be informed anytime a new post is dropped via e-mail.
Put this in mind that every blogger started the way you start but with seriousness with hard work and with dedication. I know you're trying but you need to put more effort in your works and also try harder and harder and harder and harder till you reach a satisfying amount visitors.
Remember these wise words: A person can only be called a failure if he or she stops trying, so keep trying and never give up, that is the path to success.
Do you have anything to contribute? Then do use the comment box below to drop your thoughts.
Do not forget to subscribe to our feed for latest updates on the go.