Boots. Whether you're a cowboy, motorcycle rider or just an urban living gentleman, boots can be made to fit any style, whether practical or pure fashion statement. There's nothing quite as comfortable as a pair of well heeled and broken in leather boots. Here's a handful of some fantastic brands of boot, made to last and made for all tastes.
1. RM Williams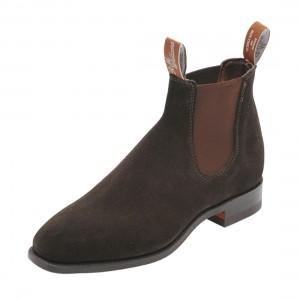 This Australian owned company has been making boots since 1932, and with that history has come a reputation for quality craftsmanship in footwear. Built to last while looking good from the day you buy them, RM Williams boots are practical for work wear and for dress wear. Quality abounds in these boots.
2. Frye Boots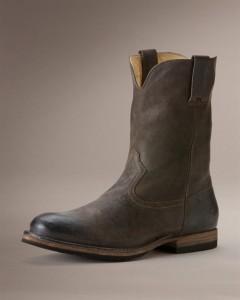 From cavalry style boots, western style cowboy boots, harness motorcycle boots or the humble work boot; Frye makes them all, and makes them well. Made in the USA, these boots come in an amazing array of colour, styles and finishes. They make shoes as well, for the stylist looking for a toned down piece of footwear (hey, you probably can't wear boots ALL the time… right?). Whatever your personal style, you can find a pair of Frye boots to match.
3. Kenneth Cole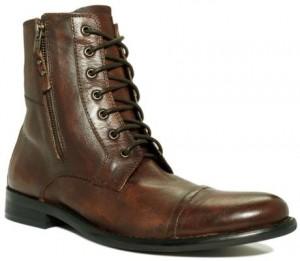 Now these shoes make statements. Kenneth Cole is known in fashion circles for dress wear mostly, at the very least; smart casual. You can find the color you want, the style you want and the finish of leather you want here. Need a pair of boots with a crocodile style embossing to match that crocodile skin hat? Well, Mr. Ted Nugent, we have the pair perfect for you here at Kenneth Cole.
4. Double H Boots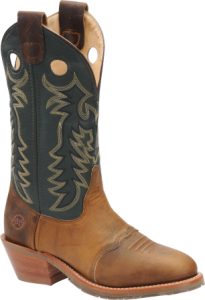 You're a cowboy at heart, right? Sure you are, we all are. Well cowboys are still around, in spirit and in life, and those cowboys, whether corralling cattle on the range, or mustering spreadsheets in an office somewhere, they need footwear. Double H Boots have a really great range of western style boots in a multitude of colours, match that work suit; they'll just think you're wearing shoes, but you'll know you're a cowpoke at heart.
5. Steve Madden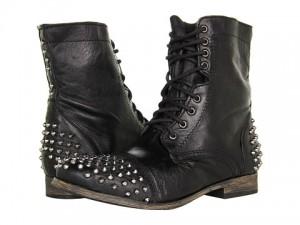 Make a #@%&! statement. The boots Steve Madden offers hit both ends of the fashion statement spectrum: they have a clean and slick oxford-style boot, but most of their range is a collection of pre-distressed and steel-stud-covered utility boots. Taking heavy inspiration from the punk rock fashion scene, you can buy two pairs; one pair to wear to your day job, and another to change into and get down the pub for a raucous night of action, Steve Madden has you covered.