To many, fashion may seem like a field filled with rules and regulations and, in some cases, it actually is. However, if you are a man looking to achieve a great everyday style quickly and easily, there are five rules you should consider when buying clothes and accessories and when putting your outfits together.
Dressing according to these simple rules will ensure you that you will always look on point and you will thus feel confident and strong.
Dress shirt
Button-down shirts are one of the most common pieces of clothing worn by men worldwide. However, extremely often, men get the notion of a "dress shirt" completely wrong. There is one thing that differentiates dress shirts from casual shirts. This is the pocket. Basically, dress shirts have no pockets. A shirt with a pocket is already casual or a "work shirt" - for example, the pocket can be used to add some help and a layer of practicality to the wearer. Police people, engineers, doctors and others wear shirts with a pocket, which allow them quick access to their notes, pen and other small items. Now, shirts with two pockets are extremely casual, and they are to be worn when taking a walk or when cutting wood.
In order to make better sense of all of this, it is essential to understand the difference between a dress shirt and a functional shirt. This way, you will know precisely when you can wear a functional shirt and when not. In short, dress shirts are those shirts that can be worn with a suit (or just a blazer or sports jacket) and with dress shoes, while all others should not be worn with a jacket and dress shoes.
So, for example, if your shirt has a pocket (and a hanging loop at the back while we're here), you can't wear it with monk strap shoes, and it is out of the question to wear it with a dress jacket or even with a sports jacket.
Layering
Many men wonder how they can make their outfits look more polished and exciting. The simplest way to do this is to wear clothes in layers. This way, you will add more depth to your look and thus, more visual interest. Layering can be as simple as adding a vest to a shirt or as complex as adding a vest, a jacket and a cool trench coat.
Colors in the workplace
When it comes to colors, especially when talking about business and general work outfits, most men have as their go-to a classic, black suit. We're here to tell you that there are some better options to this suit. Colors such as gray, navy or charcoal will make you look a lot younger and more dynamic and are at the same time very suited for most work environments. If you are not sure whether they are accepted at your work place, consult your dress code charter or ask your superior or a colleague who is in the know.
White socks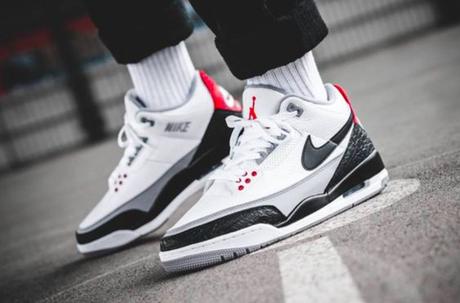 White socks worn with dress shoes is a very flagrant style faux pas. White socks are made to be worn with sports shoes and sports shoes only. Under almost no other circumstance will they go with dress shoes, sandals or any kind of casual shoes. Not even "in-between" shoes go with white socks. Remember it this way: if it's not a sports shoe, it won't go with white socks.
Accessories
Last, but certainly not least, we need to address accessories. Generally speaking, wearing accessories is a great way to express your personality, add visual interest to your looks and elevate your outfits.
For a safe bet, there are a few rules you should take into consideration. Of course, these can be broken, but, if you want to make sure you look prim and proper, you can follow them.
The first rule of accessories is that they should be proportionate to your body. This means that larger and taller men should opt for the broader ties and belts, while thinner or shorter men should go for the narrower models. The same goes for necklaces, watch straps and everything else.
The second rule of accessories is not to overdo it in one place. For example, if you are going to wear a lapel pin, you should probably skip the necklace or tie and other accessories that may be placed around your upper area. Instead, you can distribute them wisely: add a bracelet and a belt to keep it airy and cool.
The third rule of accessorizing is that metals are neutrals and can be worn together. Basically, if you want to wear multiple metallic accessories, but don't want to overdo the gold, silver or copper, you should remember that metals are neutrals and thus, not only do they go with any color, or print, but also with each other. Thus, it is totally alright to wear a gold chain with a silver bracelet.
Style does not have to be complicated and following some simple rules such as choosing the right items, paying attention to color and proportion and learning how to be occasion-appropriate will take you a very long way.
Fraquoh and Franchomme
Further reading:
Style Tips for College Guys 28 One-Line Men's Fashion and Style Tips Men's Summer Style Tips 6 Winter Fashion and Style Tips 35 Essential Style Tips for Men 12 Great Men's Style Tips Beginner's Guide: A List Of 20 Style Tips Which Cover The Basics
P.S. We want to hear from you! What do you think is an essential fashion rule for men? Why? What are some essential style tips for women? Share your feedback, questions or thoughts in the comments below! For more articles on style, fashion tips and cultural insights, you can subscribe to Attire Club via e-mail or follow us on Facebook, Twitter or Instagram!