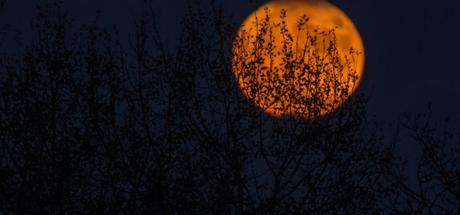 To modern Americans, Halloween might mean costume contests, booze-fueled evenings of dancing, or munching on enough pieces of "fun-sized" candy to stir up a decidedly unfun gastrointestinal reaction.
But the tradition of Halloween is way older than the absurd "sexy" costumes and ubiquitous plastic pumpkin baskets kids fill by trick-or-treating.
In fact, Halloween's origins reach all the way back to ancient times and traditions, including the Gaelic festival of Samhain, which many neopagans and Wiccans still celebrate today. The holiday was later rebranded by the Christian church, which set November 1 as All Saints' Day. Also known as All Hallows' Day, the night before the event was called - you guessed it - All Hallows' Eve.
A couple thousand years and several grammatical jumps later (Hallows' Evening, Hallows' Even, Hallowe'en), and you've got the contemporary word and some basis of the day's modern activities.
But if you're looking for some more creative ways to mark this day of dark celebration, you might want to hop the pond.
Here are some of the most interesting Halloween-adjacent traditions to observe and participate in across Europe.
1. Enjoy All Hallowtide Traditions in Ireland
It was the Celts who first celebrated Samhain (pronounced ) all those years ago. And today, visitors to Ireland can feel connected to the long-lost roots of this commercialized holiday.
You can get into the spirit almost anywhere on the Emerald Isle, observing locals partake in long-held traditions like games of "snap apple" - the Irish version of apple bobbing, in which the apple is suspended from a string. Carve a Jack O'Lantern in the land where these ghoulish gourds were first conceived (though originally, faces were carved into turnips rather than pumpkins).
But if you're looking for Ireland's Halloween headquarters, we recommend heading to , where the yearly Halloween hullabaloo starts almost a week before the day itself. In this city, ancient and contemporary traditions collide, making for an epic, unforgettable celebration.
2. Celebrate All Saints' Day and La Castanyada in Barcelona
A largely Christian country, All Saint's Day is celebrated across Spain, and also in Catalonia, where more than half the citizens consider themselves Catholic.
And since Barcelona is doubtless on your travel bucket list already, there's no better time to go than during this fall festival - which coincides with the Catalan tradition of La Castanyada, when the air is filled with the alluring aroma of the roasted chestnuts and seasonal marzipan cakes available on almost every street corner.
As far as Halloween itself, if you're the partying type, you won't be disappointed. Already well-known for its nightlife, Barcelona's long roster of well-known clubs, like and La Terrraza , pull out all the stops for the night, celebrating spirits both ephemeral and liquid.
3. Remember, Remember in England
The modern activity of trick-or-treating got its start in Ireland and England, when "soul cakes" were made and given to those who went from door to door, promising prayers in return. The tradition continued as late as the 1930s, and while you might have to bake your own these days, Englanders do still greet door-knockers with goodies.
After you get your fill of candy from strangers, stick around until November 5th, when the country celebrates Guy Fawkes Day with pyrotechnics and bonfires. If all else fails, you can at least pop V for Vendetta on for background while you finish off the remainder of your chocolate stash.
4. Attend Requiem Mass in Sweden
If you're looking for a more sacred experience this All Hallow's Eve, consider making your way to Sweden. The Uppsala Cathedral, part of the Lutheran Church of Sweden, holds a traditional Requiem Mass every year to mark the occasion - and given its architecture dating back to the 13th century, you'll have plenty to look at if you're unable to understand Swedish.
5. Get Lit in Edinburgh
You can't leave Scotland off a list of places to visit during what amounts to the most famous Celtic celebration this side of St. Patrick's Day. And if you find yourself in the country's capital city on Halloween, you'll have plenty of spooky pursuits to choose from - including guided walking tours of the town's most haunted areas and visits to the Surgeons' Hall Museum , which is decidedly not for the faint of heart.
But our favorite option: participating in the one-of-a-kind Samhuinn Fire Festival , wherein traditional drumming, immersive and fireplay will help you mark the shift into the winter season in the brightest way possible. The celebration begins at 8 p.m. on Halloween proper - just as darkness falls.
Happy Halloween!