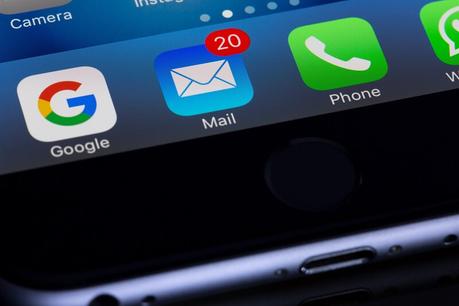 There is an increasing number of outlets and possibilities for the dissemination of information and news. However, email allows us to do business with people on the other side of the globe within two minutes. Over 40% of B2B marketers consider email to be the most important aspect of marketing success.
We've all received an email that we immediately deleted, flagged as spam, or simply ignored. You should find out why this happens to your emails. You may not be doing a good job of getting your audience's attention.
Email can be used in many ways to attract and retain customers. You can find the best email services from DealMeCoupon. Visit the site and you'll find amazing deals and products.
Types of Emails
Before we get into our main topic, let's take a look at the different types of emails:
Opening and click rates for welcome emails are higher. They add a personal touch to the front of your organization while avoiding a sales pitch. Don't introduce a new product or service until you've established a relationship with your customer.
Usually, these are promotional or informational communications. It is sent to people who have requested to be kept informed. Such as potential customers, correspondents, suppliers, affiliates, etc. Marketing emails can contain a wide range of topics. However, the majority of them are used for sending newsletters, sales promotions, and surveys.
Emails sent in the course of work
These are emails that provide important information about your company, such as holiday closings, maintenance schedules, or changes in service availability. They can be designed to increase your sales and image, even if they seem entirely beneficial.
You can launch an email marketing campaign around any important holiday. From Christmas to Father's Day, advertisements are less well known but very effective. There can be a backlog before the event and follow-up afterward with these types of email marketing efforts.
Business transaction emails
This form of email is frequently sent automatically in response to your customers' actions. Examples of welcome messages, order tracking, payments received registration confirmations, and other transactional emails. These messages have a lot of power, so don't dismiss them.
Potential customer care emails
Lead nurturing is a series of emails that are tightly linked and serve a common goal.
Lead nurturing is an internal marketing strategy. It focuses on understanding the minute details of potential customers' timing and desires. To effectively reach your target demographic, it is essential to develop your buyer personas. Otherwise, your emails will go unread or will be deleted.
Email Marketing Benefits
Here are some of the benefits of email marketing
Permission-Based Marketing
Those who voluntarily choose to receive emails from you will be on your marketing list. Customers who are genuinely interested in your products and/or services tend to interact with you.
Email marketing can be more cost-effective than many other forms of marketing. There are no expenses for advertising, printing, or media space.
Environmentally friendly
Because no paper is used, email marketing is better for the environment than direct mail marketing.
Email marketing is scalable, as it can be used to reach large audiences as well as smaller target groups.
Flexible design
You can send body text, graphics, or attach files, depending on what best matches your message. You have a variety of design possibilities to represent your company's brand.
Top Email Marketing Tips for Small Business Startups 
Here are five important pointers for email marketing for small businesses.
Make the sign-up process attractive and simple
You will need registrations if you want to use email to market your company. You can only find receivers if you buy an email list or sign up with a third-party marketing company if you don't have one. These options are often out of reach for most small businesses because they involve high costs.
Instead, focus your efforts on getting visitors to your website to sign up for your emails. Consider offering a discount or prize on new signups to get more visitors to your site.
5 easy ways to increase user registrations:
Make your call to action as clear as possible.
Make your registration form as
Subscribe with popup forms.
Provide a financial incentive.
Prioritize quality over quantity
The quality of your email content will be one of the keys to email delivery and engagement this year. Don't worry about the number of emails you send. Nobody enjoys the constant assault through advertising communications.
Instead, focus on crafting the emails your readers want to read. The quality of email content affects response rates. It is crucial to have accurate and high-quality data to run successful email marketing campaigns. You can make better choices if you have existing data about potential customers and customers. Always provide value-added content in your marketing to your subscribers.
Here's what a good email marketing campaign can do for your business:
Additional metrics must be provided.
Excellent opportunities for testing.
Use Festival Optin Forms:
Optin forms are a great tool for accelerating your company's growth. Creating holiday popups is useful throughout the holiday season. They convince your customers to sign up for your newsletter or take advantage of your special offer. Depending on the behavior of your site visitors, you can develop unique popups. You can make a popup appear when they leave the site.
It motivates them to subscribe to your email to receive special offers.
This is an excellent opportunity to capture their interest, add them to your list of potential clients. It is also possible to convince customers to make a purchase now. It is a great tool to enhance the effectiveness of your email marketing strategy.
Your email list should be partitioned
Email list segmentation is one of the most important aspects of developing an effective email marketing plan. This may be the deciding factor in whether or not your marketing efforts are successful.
Email sections allow you to better target email messages so that the right people will receive them. Segmenting the list, whether based on interests or location, will help develop a more successful marketing approach.
Use alt tags for images and make the content easy to read
Don't expect people to read your emails all the time, nor do they want to devote much time to it.
The ideal strategy is to think that you only have a few seconds to get their attention. So focus on your email addresses and layout for easier reading and scanning. If you are going to use images, be sure to set the ALT flag.