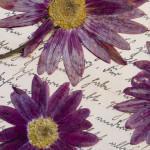 It's that lovely time of the year again when flowers bloom and the country gets some lively natural colors after the cold winter months. Spring is always a pleasant season, a nice transition from cold to the warm summertime. A great way to spend some free time during this season is making different eco-friendly craft items. We have some perfect eco-friendly craft ideas for you for this wonderful season.
Nature Accessories
Spring is a great time to accessorize. It will be fun to create jewelries and accessories using items you find in nature. Walk around and gather pine cones, shells, dried flowers and any other things you see in nature that have nice texture and colors. Use some brightly colored piece of cloth, cut about 1.5inches wide and to a length that would fit you as a bracelet, choker or bandana. Use your creative side to design the cloth with the things you have gathered by either sewing them on or gluing them to the cloth.
Rock Decor
If you're looking to decorate your home and give it a more earthy tone, you can use rocks, pebbles and stones. You can just pick out different sizes of rocks that are almost similar shades of color. You can chose dark or light colors depending on what you think suits your color scheme at home. You can even paint them if you want bright colors perfect for spring. Put the rocks in a clear jar or bowl and put it as a center piece on your living room table or any other place in your house.
Colorful Baskets and Mats
Weaving your own baskets or mats can also be a fun thing to do for spring. You can get materials like bamboo or other plant fibers from your local crafts store. Some places offer them in different colors but if you can't find the particular color you want, you can always die the materials before you start on your craft project.
Wild Flower Cards
Pick out nice, colorful wild flowers and press them. A lot of people use these flowers to decorate greeting cards or even put them in frames. Just make sure you are not picking out endangered species. Pressed flowers can also be used to decorate other items you already made like boxes and baskets.
Organizers
Before you start on your spring cleaning, it is a great idea to make your own boxes and organizers to help you. You can get materials to make boxes and organizers from any craft store and then decorate them to suit the spaces in your house where you will be putting them. Use materials that will last a long time so you can re-use them for the next seasons.
These are just a few of the craft ideas we have for you this spring. Ultimately, just use your imagination and try to use eco-friendly materials to help the environment. You can also find more interesting craft ideas as well new organic baby products at BabeeTalk. So be creative, be eco-friendly and have fun creating crafts.