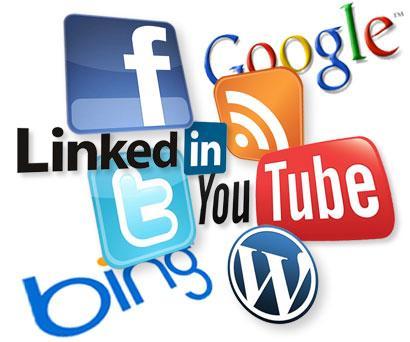 The importance of social media is becoming more and more apparent by the day, and not only is it being recognised as a great means of building loyal and engaged communities around brands by sharing great content, but the social media sphere is also becoming recognised as a place where brands can win over and retain their customers with great customer service.
So – the burning question… How do you provide that elusive WOW factor?
1. Be über responsive (& set expectations)
There's nothing more frustrating (and, sadly, common) than customers complaining that they didn't receive contact or a follow-up from a brand – especially from pesky call centres.
When customers reach out to you, they're going out of their way to find answers – and this usually happens when they're experiencing a problem with a product or service you've sold to them.
The longer they have to wait for their response (let alone the solution), the more frustrated they become, the more times they call, and the more difficult it is to make them happy with any resolution, and the more bad will they foster towards your brand – even if you do eventually fix what was wrong.
Not enough companies are recognising the power of social media as a way of resolving issues quickly – so get in there before your competitors do!
2. Share your expert knowledge
If you can provide a more personal service by offering your customers some well-structured, valuable advice, then you're already winning. Even better if you use your website's blog (you have got one, haven't you?) to offer this advice, because they'll probably go looking for that advice on the Internet first.
Even better still if you can push that excellent content out to your Fans and followers via your social media channels, because this (among the other great content you put out there) is what will make it worth following your every social media move – and hey, lest we forget the SEO and traffic-driving benefits!
3. Reward quality engagement with unexpected goodies
There's nothing better than an unexpected freebie. Lots of brands run competitions and giveaways on their social media channels, but how about you kind of do this and look out for those customers who are really making an effort to have some meaningful engagement with you off their own bat?
For example, if you're a restaurant and a customer posts a nice pic of their food to your Facebook Timeline, why not share that with your Fans and offer the engager a drink or a meal on you, just by way of thanks?
4. Have a personality – be personable
If you sound like a brand or a business, then you're not going to sound very approachable. What kind of identity do you want your brand to have? And apart from your tone of voice, what do you want your content to say about your brand, too?
You'd be surprised at how many companies simply talk about themselves on their social media channels. Borrrr-riiing. Your customers are on social media to be social – so give them what they like, not what you want to sell them. (But be careful to make your content relate somehow to your brand/products/services.)
5. Reach out
If you reach out to people who are talking about you – not to you (the crucial difference), you can really give them the WOW factor. This is called 'social listening'. How do you do this? Mention and TweetDeck are great free tools you can use.
Mention will monitor blogs (and their comments sections), Twitter, public Facebook Pages and profiles, Yelp, TripAdvisor and the wider web for mentions of certain keywords/phrases. You can set these to be anything – your brand name, your main competitors' names, anything. You can identify who's talking about you, where, why, and respond if occasion calls. Amazing!
With Tweetdeck, you can set up columns to give you live feeds of anything from keywords/phrases to usernames, interactions (e.g. @mentions/@replies, favourites and follows) and even your direct messages inbox. And what's more, if you have more than one Twitter account to run, then it can monitor them at the same time. Go and check out its many qualities for yourself!
Fiona is a social media expert by day, but moonlights as a blogger for buzzingfinance.com. Her blog is aimed at individuals, families and entrepreneurs to help them with tips and advice on all things finance, online marketing, moneysaving and moneymaking. If you have any related expertise you'd like to share with the world, then Fiona would love you to contact Buzzing Finance to offer a guest post.