Many budding webmasters have dreamed of building websites that generate a bountiful income, giving them total freedom. While their websites generate revenue on autopilot, they can be sipping margaritas on a beach somewhere on a tropical island.
There are some people that have obtained this level of freedom and lifestyle, but the majority of us need to tend to business making sure that we earn enough money from our websites to maintain a comfortable lifestyle.
Among the things that we need to do, there are five important things that have proven to be the most effective for building and maintaining your website's revenue. These steps are:
Creating Fresh, Interesting Content
Superior fresh, interesting content is the backbone of your website, and a strong one is vital to any site for it to become successful.
Content is the main source of value and attraction to your website from your visitors, your advertisers, and even the search engines. Therefore, your content needs to be so well written and interesting that it creates undeniable value for your readers.
You need content that is so great that people talk about it, spreading the word verbally, or by sharing your link in other web pages such as on their social pages and you may even have a publisher write about you in an article for the media.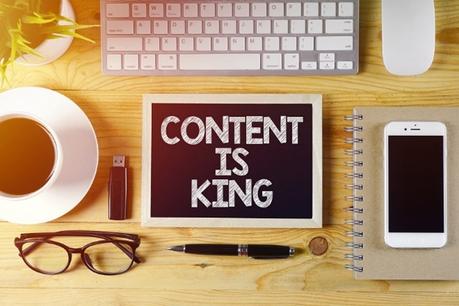 Content is KING, and your website should include such items as (for example):
Information – Your writing needs to include things that are informative and helpful this can include articles, product reviews, website reviews, detailed and descriptive links to other sites. After all, the majority of the people on the web are there to find "information" on whatever subject they are interested in.
Free downloads – this can include software, ebooks, reports, and other digital items. Don't forget about your list when offering free items. Send the potential customer through your autoresponder to receive these items, to get their e-mail, so that you may also share other information with them at a later date and include some product offers as well from time to time.
Entertainment – this may include such elements as music, pictures, videos, games, quizzes, and other fun items.
Services – anything that can be provided online can be included here, such as site monitors, calculators, submitters, and other online services. Offering a newsletter or weekly report would be a good thing to include as well. This is offered free to subscribers but if it is valuable enough and well done it could also be provided for a small monthly fee. Don't forget your list when creating access to these services.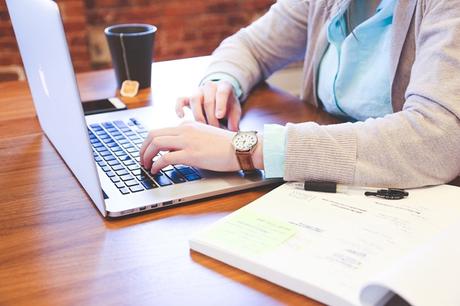 Good quality, interesting and unique content can be both times consuming and challenging to create. If you have the time and the skill, you can do the required research and write your content. Or you may opt to hire an expert to write it for you, especially if the subject is something you are not overly knowledgeable about.
The third option is using free content from elsewhere, but the former two options are far more effective because it assures that the content on your site is unique.
Researching Your Niche for Potential Income
You should determine the income potential and your methods of monetizing your website very early in the process of its creation.
Consider the amount of traffic you really believe that you can generate, and how much you would need to make the compensation you would receive for your advertising worthwhile.
Conversion rates vary widely based on the type of products or services you offer, how well targeted and responsive your traffic is and the amount of traffic you can generate.
Proper Advertisement Placement and Subscription Forms
When you begin building your website, do it in a way that your ads will fit well in the appearance and flow of your site. So predetermining the size and placement of these ads will be critical.
This way, when you are ready to implant the ads that will generate your website's revenue, you'll be able to fit them in without having to rebuild your whole website design. Display their ads in all of the suitable places.
One thing I like to do is study the layout, the flow and the types of ads other websites that I find appealing to have. This can help to get a feel for good web design and what works.
Here's a great tip; Click on some of the paid ads in search results that you know have been around for a good deal of time. If these sites can keep paying for ads month after month their websites must be effective , if the overall design is appealing to you and could be adapted to your topic or niche create your site in a similar fashion.
While it is important that you create as many impressions as you can so that you maintain your website's revenue don't let it become overbearing to your content and flow.
A modest amount of advertising that is well done will create a direct line of targeted traffic through your affiliate links and build your income.
Studying Your Audience (Audience Research)
To be able to properly gear your site to send the right people that have a buyers mindset through your links, you will need to know your demographic.
Paying for extensive demographic studies would be a great shortcut here, however, most of us can't afford that in the beginning, but there are some things that you can do to become familiar with who your prime customers are and what they want.
Pay close attention to what your successful competition is doing, and who they are gearing their marketing toward. You could survey to find out what your visitors would like to see from your website.
You could entice them to take your brief survey and sign up to your e-mail list by giving away a free newsletter or other free digital product they could get instant access to. When they sign up, you could collect some valuable general demographic information about age, gender, location, income level, buying habits…etc.
You will also be building a very targeted e-mail list that you could build trust and respect with, and that could be a great source of future revenue.
Directory Submission and Backlinks Building
When you get things all set up, it's time to register with as many of the large directories and search engines as you can. Then, find some smaller directories that focus on the niche your website is a part of, and register with them as well.
This will not only build more inbound links that will improve your SEO, but you'll also create more ways for your site to be found.
Many people will turn to directories to find sites of interest especially, but not exclusively, when they are searching for something local like a restaurant or speciality store. If you built your site to drum up the local walk-in business, do not skip this step.
Your last step is simply to choose the beach that you want to relax on as your successful website's revenue flows in 24/7.