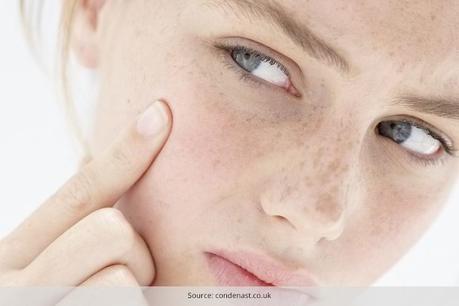 Are you suffering from having a dry skin? Did you think that your skincare regimen has no effect at all? Well, you might not know this, but your diet plays a big role in your skin's condition too. You don't want just a healthy and glowing skin on the outside, but also inside, yes? Now that the weather is slowly getting colder, many of us will find ourselves with dry, flaky skin. As the saying goes, "You are what you eat", and while you have the best skin care products for your dry skin, it is still better to keep your skin well-nourished, hydrated and supple inside out.
I have listed down 5 diet tips to help keep your skin nourished and away from dryness.
Drink lots of water
This is actually the basic of all basics. Drinking at least 8 glasses of water helps your body as a whole. Water hydrates the body that results to hydrated skin and away from flakiness. Drinking lots of water also keeps the lips soft and smooth.
Stay away from junk foods
Eating foods that have high salt content and preservatives makes your skin puffy and dry. There are also a lot of diseases you could get from eating too much junk food like Diabetes, high-blood pressure and many more. So, it is not just your skin that is at risk, but also your overall health.
Vitamins, Minerals, and Amino Acids
To help retain the natural moisture of your skin, you should eat foods that are rich in vitamins, minerals, and amino acids. Like fish such as tuna, salmon, and trout contain omega-3 which helps strengthen the skin. Vitamin C is a collagen-booster, and we all know that collagen makes our skin soft, smooth, and acts as a moisturizer inside our body. The DASH diet could help you choose, focus, and the proper portions of the food to eat to a healthier body.
Lessen your caffeine and alcohol intake
Coffee is life, I know, but it does make the blood vessels constrict and reduce the amount of blood flow and nutrients through the tissue. And when you don't have a proper and healthy blood circulation, you won't have age-appropriate cell turnover. Hence, you, having a dry skin. Also, you are risking yourself in having a Thrombocyte (learn more about this at thrombocyte.com).
Get enough sleep
Believe me, you staying up all night is one of the culprit of your dry skin. Getting enough sleep helps hydrate your skin and keep it from getting dry and flaky. It's not just that, not having adequate sleep can also cause you to break out, have a dull and sensitive skin. So yeah, as much as possible, get that 7-9 hours of sleep.
Now, make sure that you follow these tips to keep your skin hydrated and well-nourished. If you have more tips in hand, let me know in the comment box below.


BLOGLOVIN

 | 

FACEBOOK

 | 

TWITTER

 | 

INSTAGRAM
Disclosure: This post contains affiliate link/s. Read my full disclosure policy regarding sponsored posts 
here