As you upgrade your devices, computers and gadgets, you end up with a surplus of old tech. You probably have a handful smartphones, tablets or random electronics lying around. Old electronics have a way of collecting dust, especially once you've gotten that shiny, new and more powerful upgrade.
If you're worried about staying green, you can recycle your tech. Donate devices to the less fortunate, soldiers looking to call home or battered women who need other means of communication. You can refurbish or resurrect them and throw on a shiny new paint job or install a custom firmware/software version. Old routers, for example, can be turned into satellites or repeaters to boost your Wi-Fi signal and range.
If the electronic or device is still in fairly good shape, you could even sell it.
But, not so fast — there is another option, a road less traveled, if you will. It involves getting creative and a bit crafty. You can completely repurpose your old gadgets and turn them into something entirely different.
Sure, it might sound a little bonkers at first, but once you take a look at some of the projects below, the ideas should start flowing out of you.
1. Turn Your Old Android or iOS Phone Into a Universal Remote Control
There are a wealth of apps that allow you to turn your smartphone into a remote control to interface with other electronics. Turn on TVs, radios, Bluetooth devices and speakers from your phone.
Normally, you would install the apps on a phone you use every day, but consider installing the same apps on your old or unused devices. You could effectively turn your unused gadgets into a universal remote control. How awesome is that? It would help you conserve battery on your other phone, too — you know, the one you use every day?
It works especially great with older tablets, so long as they have Wi-Fi or Bluetooth connectivity. There are a lot of older phones that include an integrated IR blaster which allows you to control standard TVs and electronics.
2. Portable Gaming Console
Don't have the money for a Nintendo Switch, Nvidia Shield console or PS Vita? No problem! Turn your old phone or tablet into a portable gaming device. And, if you pick-up a Bluetooth gamepad, you can sync up the controller to play more demanding titles.
A MOGA controller is only about $30 on average. You can find a variety of generic and off-brand controllers that do the same thing. Just install your favorite games, ports or emulators, and you're good to go.
3. Portable Media Player or Offline Storage
Since these two applications are similar, we're going to discuss them together.
The first involves using your old device to store offline music or stream content. The second suggestion is to use your device as portable storage, like a USB thumb drive. A lot of times you can plug your phone or tablet directly into a computer via USB and transfer content to it. You could do this to store and move files between machines or blast them to other wireless devices.
The portable media playback is great, too. Keep your old device in your pocket or bag and listen to music stored on it. All while conserving the battery on your new device.
4. Turn It Into a Burner Phone
The concept of a "burner phone" is used to denote a type of cell or mobile phone that is expendable. It's not the main device you use, and it doesn't matter if you lose it or if it breaks. Most of the time, this is because you have another that you can fall back on or use more often. Another suggestion for your old phone is to keep it on hand as an emergency phone.
Whatever the case, you can still use it as intended, just as a backup. Seriously, how many times have you misplaced a phone, broken a screen or even dropped it in water? It happens.
5. Turn Your Old Computer Into a Home Server
There are free applications like Plex, which allow you to turn old computers into a media storage server for your movies, pictures and music. You can turn your computer into a more conventional "server" to deliver files and access content online.
This is a great way to create a backup system for your main computer or desktop in case there are any hardware failures or future problems.
Surplus technology doesn't have to sit in your closet or be used as a bookend — put it to good use. There are many organizations who can put old phones to use, but, if you have a creative streak, you can use them to your benefit. Considering how fast tech evolves, having some ideas in your pocket about what to do with your old device is smart.
. . . . . . .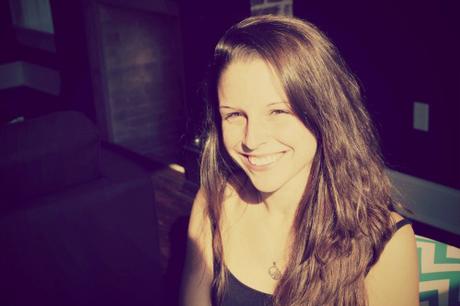 Kayla Matthews is a technology writer and blogger fascinated with finding new ways to use apps and gadgets in her everyday life. To read more posts by Kayla, you can find her over at VentureBeat or TechnoBuffalo, or check out her blog Productivity Bytes.
Connect with Kayla on LinkedIn
Follow Kayla on Twitter: @kaylaematthews
. . . . . . .
This article was written for Trendy Techie by Kayla Matthews, for the Trendy Techie Contributor series.