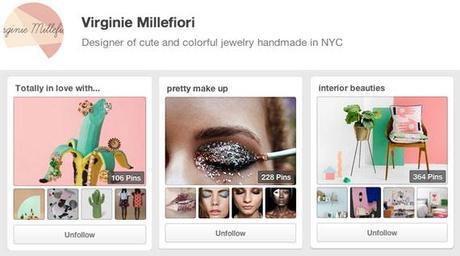 Out of all the social media one can become addicted to in today's day and age, Pinterest is definitely my drug of choice. Back before the site was around, I used to cut out bits and pieces from magazines and store them in a trusty old binder using pretty much the same exact categories as my current boards. If only I had thought to digitize the whole process and create a successful tech company out of it!!! I could be writing this post from my private island cabana! Hehe. Here are a few Pinterest accounts I've been crushing on lately – happy Friday!
1. Virginie Millefiori. I'm a big fan of her jewelry line, so it's no wonder that her happy Pinterest boards are right up my alley too. She has a knack for finding striking images that are kind of the epitome of cool.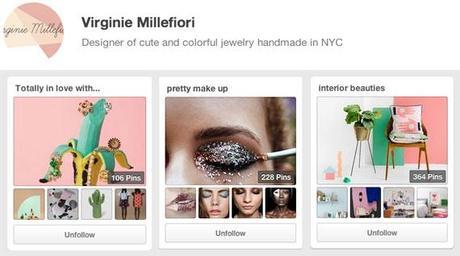 2. Rachel Dangerfield. Rachel owns an awesome creative studio and her boards are my one stop shop for amazing web, graphic, and logo design inspiration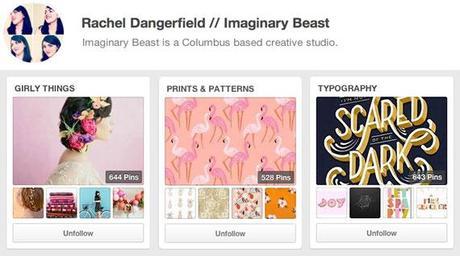 3. Cranberry Deer. Just one look at her beautifully curated pins proves that this designer's got quite an eye – lots of white space with dreamy pops of pastels!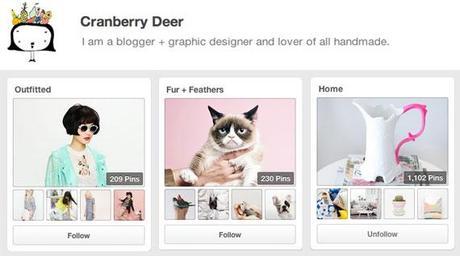 4. Lyndsay Sung. Lyndsay creates the cutest cakes imaginable, and scrolling through her Pinterest feed of sweet treats and exquisite food photography will make you want to run out to your neighborhood bakery ASAP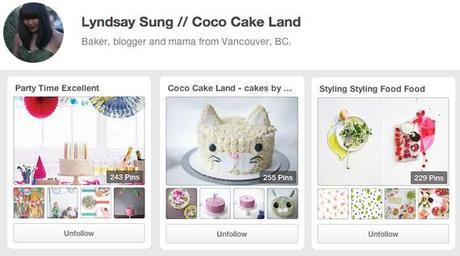 5. Ashley Isenhour. Ashley's got a whopping 83 boards, so she's always pinning delightful things that catch my eye. I also really want all the prints in her lovely store.