I think of life as a good book. The further you get into it, the more it begins to make sense."- Harold Kushner
Now, do you feel it's the same for our lives too? The more we get into living our lives, the more they start to make sense to us. Sometimes we feel that our lives are terrible (when we are messed up in some way or other and we keep on complaining, blaming and so on, and stop looking at our lives the way we should) and sometimes we thank god for such a wonderful life (because everything is going smoothly for the time being).
Problems are a part of our lives. You simply can't feel awesome throughout the week or even 24 hours. This is just not possible, but we can have a few habits which could bring that positivity, motivation or some inspiration to help ourselves and get out of that not-so-awesome-mood in a few minutes. When it comes to me, it has to be the Personal Development and Self-Help books. I love reading these books because of many reasons and the foremost reason I read them is that they are like a 24×7 friend for me, and I can go back to them anytime I want.
So, today I am sharing 5 books with you guys that I love going back to whenever I feel like I need motivation and a kick to boost myself up especially when I am feeling low.
1. The Monk Who Sold His Ferrari by Robin Sharma
The Monk Who Sold His Ferrari is a revealing story that offers the readers a simple yet profound way to live life. The plot of this story revolves around Julian Mantle, a lawyer who has made his fortune and name in the profession. A sudden heart-attack creates havoc in the successful lawyer's life. Jolted by the sudden onset of the illness, his practice comes to a standstill. He ponders over material success being worth it all, renounces all of it and leaves for India.
A visit to India about a spiritual awakening that opens up new vistas and Julian begins to view life from a different perspective. He decides to live his life once again but in a way that is much more fulfilling and meaningful than before.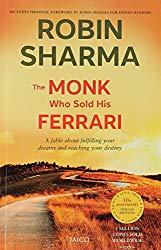 2. The Subtle Art of Not Giving a F*ck by Mark Manson
A book backed both by academic research and well-timed poop jokes, that improving our lives hinges not on our ability to turn lemons into lemonade, but on learning to stomach lemons better. Human beings are flawed and limited—"not everybody can be extraordinary, there are winners and losers in society and some of it is not fair or your fault." Manson advises us to get to know our limitations and accept them. Once we embrace
our fears, faults, and uncertainties, once we stop running and avoiding and start confronting painful truths, we can begin to find the courage, perseverance, honesty, responsibility, curiosity, and forgiveness we seek.
There are only so many things we can give a fuck about so we need to figure out which ones really matter, Manson makes clear. While money is nice, caring about what you do with your life is better, because true wealth is about the experience.
A much-needed grab-you-by-the-shoulders-and-look-you-in the-eye moment of real talk, filled with entertaining stories and profane, ruthless humor, The Subtle Art of Not Giving a F**k is a refreshing slap for a generation to help them truly lead contented, grounded lives.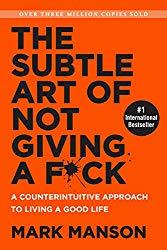 3. The Secret by Rhonda Byrne
The Secret by Rhonda Byrne is a self-help book that embarks to motivate the reader about a universal paradigm about the success that can be achieved through it remains hidden for most people. The book explores about unveiling this little secret which may transform how people look at things and lead them on to the road of success and true happiness.
According to the author, the book makes proper use of the 'law of attraction' and shows how positive thinking can open a treasure trove of bountiful happiness, health and wealth. The book posits the law of attraction as a primeval law that completes the law of the universe (as well as our lives) through the process 'like attracts like'. The author is also of the view that as people think-and-feel, so do they send a corresponding frequency to the universe that in turn attracts events and circumstances of the same frequency.
Hence, if one is always able to think positive and think right, naturally, one will obtain the best results always. In all this argument, however, there is no scientific basis for the views expressed as to how such 'attraction' affect the biological and physical processes of the body.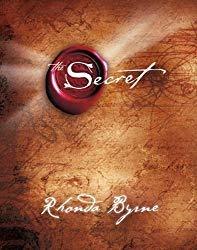 4. The 7 Habits of Highly Effective People by Stephen R. Covey
It is rightly said that habits make or break a man. If you want to know why you are not doing something right, sometimes all you need is to perform an analysis of your habits and consider altering them. Because sometimes it's not about what you do, but more about how you do it! And that's where your habits play a very important role.
'The 7 Habits of Highly Effective People' is a book that aims at providing its readers with the importance of character ethics and personal ethics. The author talks about the values of integrity, courage, a sense of justice and most importantly, honesty. The book is a discussion about the seven most essential habits that every individual must adopt in order to live a life which is more fulfilling.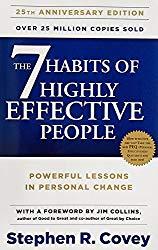 5. As a Man Thinketh by James Allen
Can you think of a single moment in the whole day when your mind is blank and thoughtless? Do you know how powerful every thought is?
"Cherish your visions; your ideals; the music that stirs in your heart, the beauty that forms in your mind, the loveliness that drapes your purest thoughts, for out of them will grow all delightful conditions, all heavenly environment; of these, if you but remain true to them, your world will, at last, be built."
Giving an insight into the power of thoughts; the effect they have on our health, body, and circumstances; and how we become what we think; this compelling literary essay by James Allen contains practical wisdom which will inspire, enlighten and help us discover our hidden powers.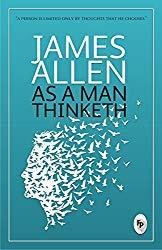 I hope you found these Self-help book recommendations helpful. Stay tuned for more! Please share the post if you like it via social media buttons down below.
You can also subscribe to my YouTube Channel for Videos on Motivation here… My YouTube Channel
Which is your favorite Self-Help book?
 Until then!
You might like: 10 Mark Zuckerberg Quotes to Motivate You
You might like: 10 Inspiring Gary Vaynerchuk Quotes