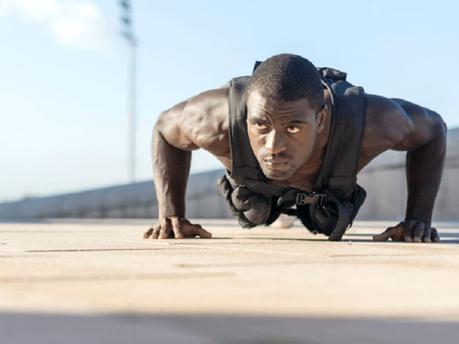 Looking to increase the resistance in your training? Here's a breakdown of the best weight vests for working out.
If you're struggling to feel maximally challenged on some of your exercises such as push-ups, pull-ups, or dips, or perhaps you just want to add extra weight to the body as you go about your lifts, there are plenty of reasons and benefits for training with a weight vest.
While you can always strap weight to a belt as an alternative option, most people find this rather bulky and uncomfortable. A weight vest is a much smarter alternative.
Not all weight vests are created equally however, so it pays to do some time researching the different options available. What works for someone else may not necessarily be the best option for you. You need to stop and consider what is most important in any weight vest you're choosing.
Whether you are using a weight vest for running, CrossFit, or simply to make things a little more challenging while you are doing plyometrics, cycling, or walking, there are plenty of awesome options for upping your workout.
Let's take a look at some of our favorite weight vests.
RUNFast Max Pro Weighted Vest
One of the best things about the RUNFast Max Pro Weighted Vest is that you have an adjustable weight option. You can choose between 12, 20, 40, 50, or all the way up to 140 pounds total, so this gives you the ability to control the amount of weight you're carrying. As you may be stronger in some exercises and activities than others, or simply want a natural way to see progression, this makes this vest ideal.
While this weight vest is marketed at runners, the vest can be used for non-jogging activities as well. The vest is one-size fits all, so shopping is easy. You won't have to worry about fitting your body, especially if you are more muscular in certain regions. The adjustable straps make it a cinch to throw on and buckle in.
This vest comes with a mesh panel that you can stash your phone in for storage though so is great for those who listen to love to crush music while they are working out.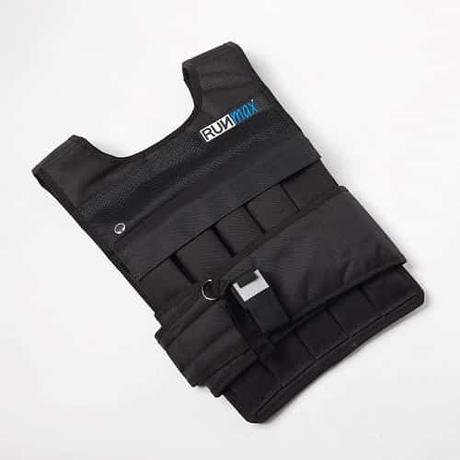 Aduro Sport Weighted Vest
Another one of our favorite weighted vests to consider if you're shopping around is the Aduro Sport Weighted Vest. This weighted vest fits very comfortably and isn't overly bulky so is great for those who hate feeling weighed down.
It's a budget friendly vest that also is fully adjustable, which is a rare find in the weighted vest world, so great for those who aren't looking to spend a fortune. Because this vest isn't designed to cover the entire front and back of the body, it's a good option for women who have curves towards the hip region.
As this vest is a cheaper option, you aren't going to get as much weight variability with it and you'll see it ranging from 4 to 25 pounds. This is still enough to give most people a great workout in all the exercises they need and add more difficulty to their workout routine.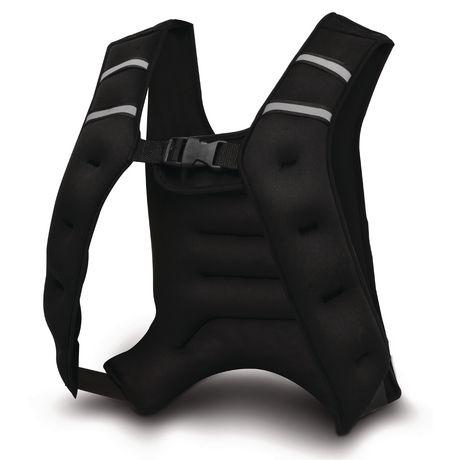 MiR Air Flow Adjustable Vest
The MiR Air Flow Adjustable Vest is one that's designed to help meet the needs of those who may be broader in their upper body when a regular vest just won't quite work for them. This vest will supply you with a total weight load of up to 20 pounds and because it only goes down to around the mid-chest region, leaves your ab area free to twist and turn as you see fit.
While some vests leave you feeling weighed down – pun intended – and unable to really move, this vest adds the weight while still keeping you as mobile as possible. This is a feature you're sure to love.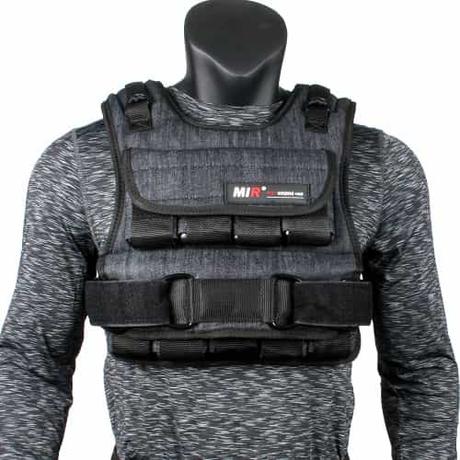 Tone Fitness Weighted Vest
If you're after a vest that hardly feels like it's even there, the Tone Fitness Weighted Vest is one that will likely catch your attention. The great thing about this vest is that is only really covers the shoulder region of the body, so is easy to wear and do just about any exercise with. It's also very lightweight so if you are planning on wearing a vest for running activities, this would be a great choice.
Despite it's extremely lightweight design and barely there feel, it still will provide 12 lbs. of external weight, so will work for a variety of individuals.
It also provides reflective strips as well, which makes it an ideal go-to for late-night runs.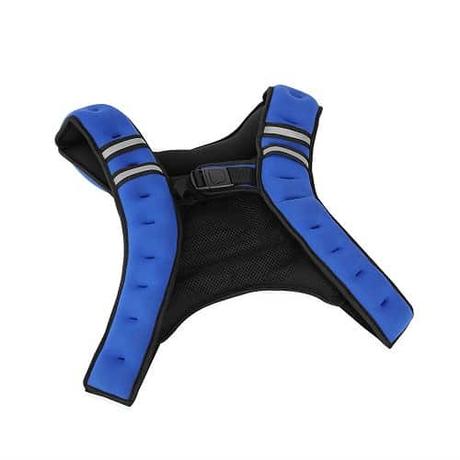 Empower Weighted Vest For Women
Finally, if that lightweight feel is what you are after and you hate feeling strapped in, the Empower Weighted Vest for Women is an excellent choice. This vest design crosses over the chest rather than coming down right over the bust region, which can be a lot more comfortable for women with larger busts.
This vest is available in 4 lbs., 8 lbs., and 16 lbs., so you can choose whichever option is going to best meet your current fitness levels. It is made of stretchy spandex material and adjustable straps so it's nearly a one-size-fits-all design.
It too provides reflective straps so you can always be seen at night if you're going out and about.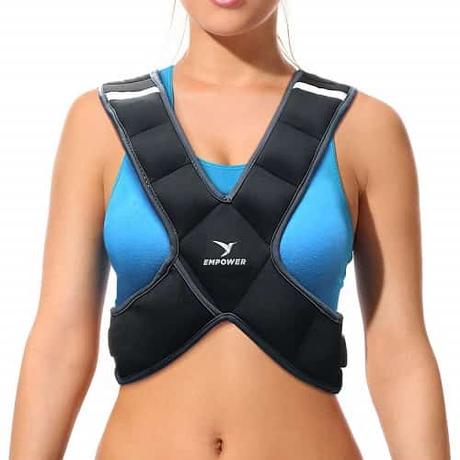 Weighted vests are a great way to add that little extra push to your workout when you need it.
Adding resistance to your workout routine is key in achieving the little bursts of improvement you are looking for, whether it is in terms of conditioning or purely in aesthetics. Add a weighted vest to your workout today and see what challenges they can bring.