Welcome to part two in the series of five best golf drivers for beginners in 2019, written and researched by father and son team Tony and Paul, creators of Golfer's Authority and the Accuhit golf training aid (bio below).
Where part one of the best golf drivers in 2019 focused on fit, features and what you should consider before purchase, this article discusses the five drivers in detail. Enjoy and let us know your thoughts in the comments section of this golf blog.
Our Favorite Top 5 Drivers for Beginners: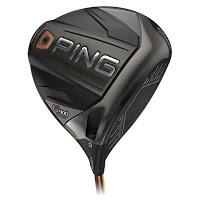 1. Ping G400 Max
The Ping G400 Max is, supposedly, the most forgiving driver ever created.
Ping truly made a fantastic club that fits a wide variety of swing speeds and characteristics, and is preferred by tour professionals such as Tony Finau and Cameron Champ,
The Ping G400 Max fits swings speeds from 130 mph all the way to 80 mph with a total MOI of over 9900 which is well beyond even the closest rival. The largest profile available and high launch make G400 a standout offering for both players picking up the game of golf and Tour professionals.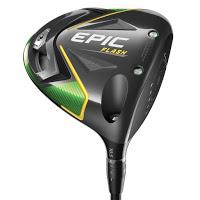 2. Callaway Epic Flash
Callaway has been making waves in the driver category since it introduced Jailbreak technology in its Epic driver in 2017. The Epic Flash utilizes Jailbreak technology with a deeper CG to provide golfers with more ball speeds and improved forgiveness.
The addition of the sliding weight track in the back of the Epic Flash makes it a great option for players looking to save their slice now but adapt their driver as their swing changes.
Already a multi-event winner on professional tours, the Epic Flash is in the bag of the game's greatest players. Sergio Garcia and Xander Schauffele have made the switch to Epic Flash and we support Callaway's claim of greatness. 
3. Ping G410 SFT
Ping's new offering for 2019, the G410 SFT builds on the success of the G400 with improved forgiveness and faster swing speeds through improved aerodynamics. The "Straight-Flight-Technology" introduced in the G410 driver helps golfers correct their slice and prevents lost balls in the trees.
The G410 SFT is the most draw-bias driver Ping has ever produced and offers a higher MOI than previous SFT models. Beginning golfers can improve clubhead speed, get higher launch, and correct their slice with this brand new driver from a trusted brand.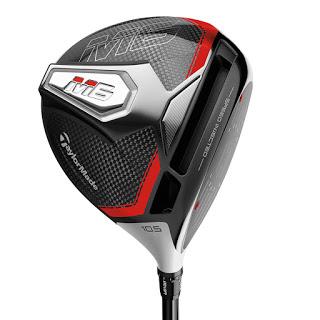 4. TaylorMade M6
New for 2019, the M6 driver from TaylorMade is pushing the boundaries of speed. By creating a driver that breaks the legal limits of ball speed then slowing it down by injecting tuning resin,
The TaylorMade M6 is offered in both a standard and draw-bias model for golfers who need help with their slice. Twist Face helps golfers with strikes in the heel and toe to hit more fairways by pushing the start line outward. TaylorMade is promising players more ball speeds and players on Tour are beginning to take notice. TaylorMade has innovated Tour-level driver performance for the masses with their new injectable model and golfers of all abilities can be sure they are getting Tour-like treatment with their new club.
Editor's note: Golf for Beginners' Barry Solomon recently was fitted for the TaylorMade M6 and will provide an unbiased review after testing the driver and matching TaylorMade M6 irons).
5. Titleist TS2
The 917D drivers from Titleist were underwhelming at best. The TS2 driver is a departure from traditional; a product of the "Titleist Speed project," the TS2 offers improved ball speeds and better spin rates for all players.
The most forgiving driver Titleist has ever produced, the TS2 is an outstanding performer for golfers looking for help off of the tee. Titleist combined a faster shape and weight pulled as far back as the rules allow to give golfers longer and more stable drives. Used on Tour by players such as Adam Scott and Cameron Smith, the TS2 is made for every golfer.
Which Driver Is Right for You?
By getting these different drivers into your hands and testing them, you can determine which model is best for you.
Before purchasing, make sure that the club looks great behind the golf ball and that you feel confident swinging your new club. Meet with a professional club fitter who has your best interest in mind and don't be afraid to ask questions when they hand you different equipment configurations. Ultimately, you will be the best judge of which driver is right for you and what can help you play your best golf.
Golf club manufacturers are constantly pushing the boundaries of golf club equipment and design, but the rules make sure that the onus is placed on the players to deliver their scores. Most importantly, enjoy the club buying process and treat each fitting as if it were a lesson. Go learn about your swing and learn about the golf club technologies that help make this game so great.
About the Author
This was a guest post written by Tony and Paul who are a father and son team who are not only best friends but love the game of golf. They created the Golfers Authority, to provide unbiased reviews, guides, tips, and advice in order to help other players improve their game.
Tony is also the founder and inventor of the Accuhit, one of the most recognized golf training aids in the world. The Accuhit has been recognized by Golfweek, Golf Tips Magazine, Asian Golf Monthly, and many other publications as one of the most cost-effective golf training aids in the market. 
Ping G 400 Attribution: https://ping.com/clubs/drivers/g400-max
Callaway Epic Flash: https://www.callawaygolf.com/golf-clubs/drivers/drivers-2019-epic-flash.html
Ping G 410 SFT Attribution: https://ping.com/clubs/drivers/g410-sft
TaylorMade M6 Attribution: https://www.taylormadegolf.com/M6-Driver/DW-AL197.html
Titleist TS2 Attribution: https://www.titleist.com/golf-clubs/golf-drivers
This article is the opinion of the guest author. Golf for Beginners welcomes opinions but, as we always say, you should seek out a qualified golf professional for further details before you make a purchase.